Here you will find experts of the Styrian design scene.
Choose from five areas of expertise.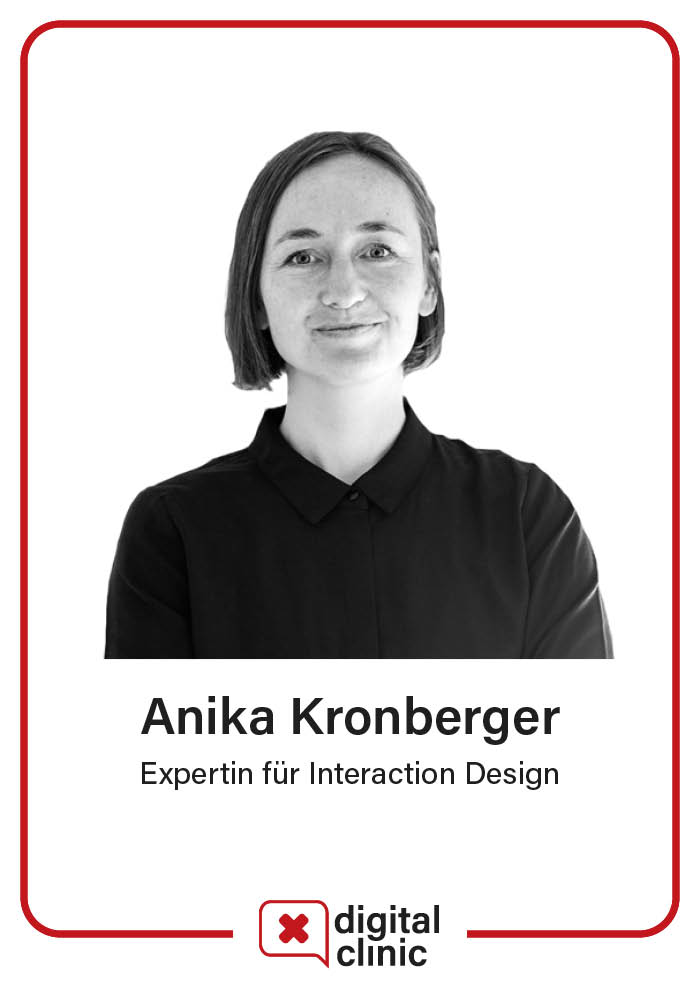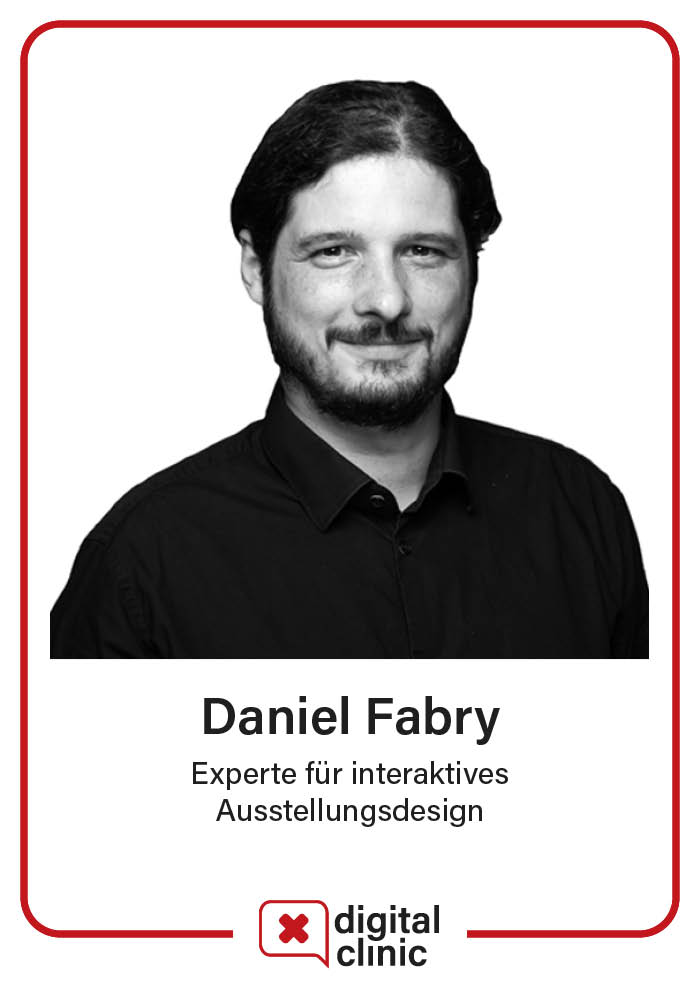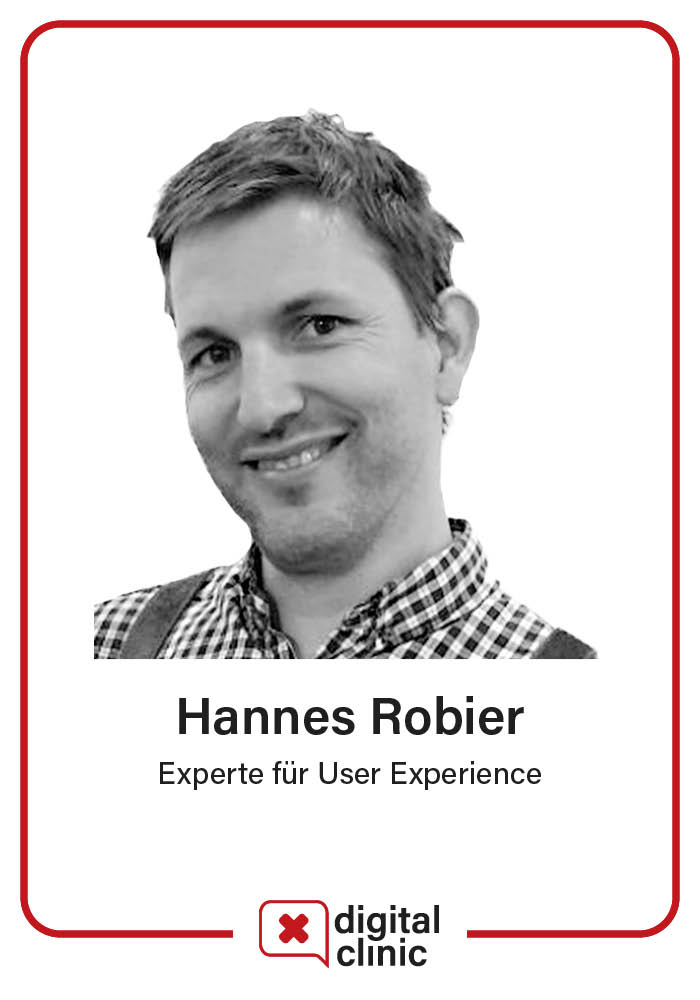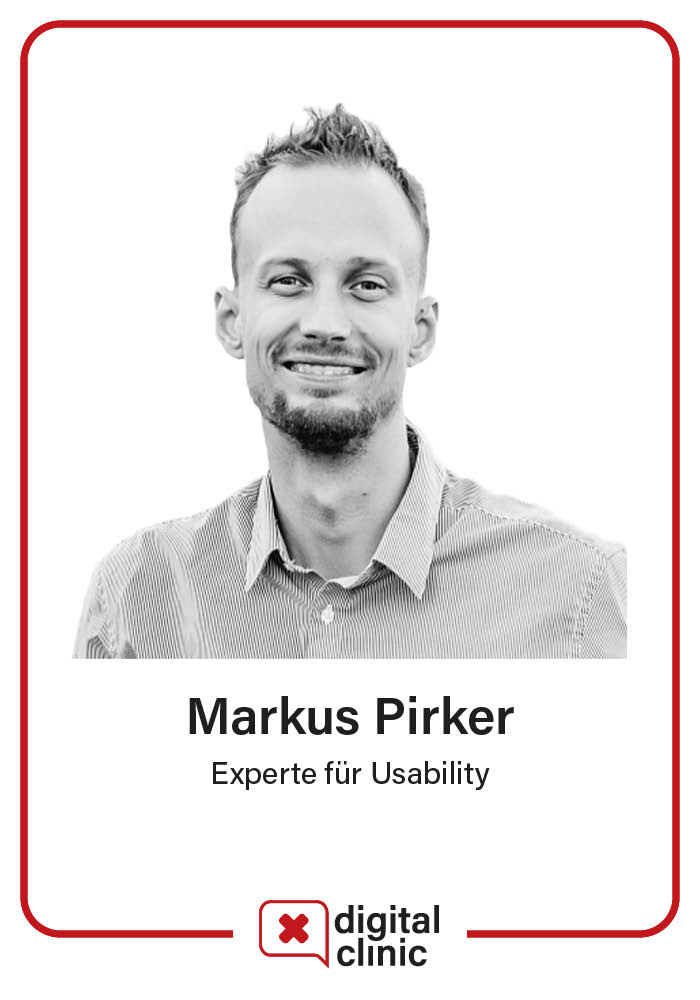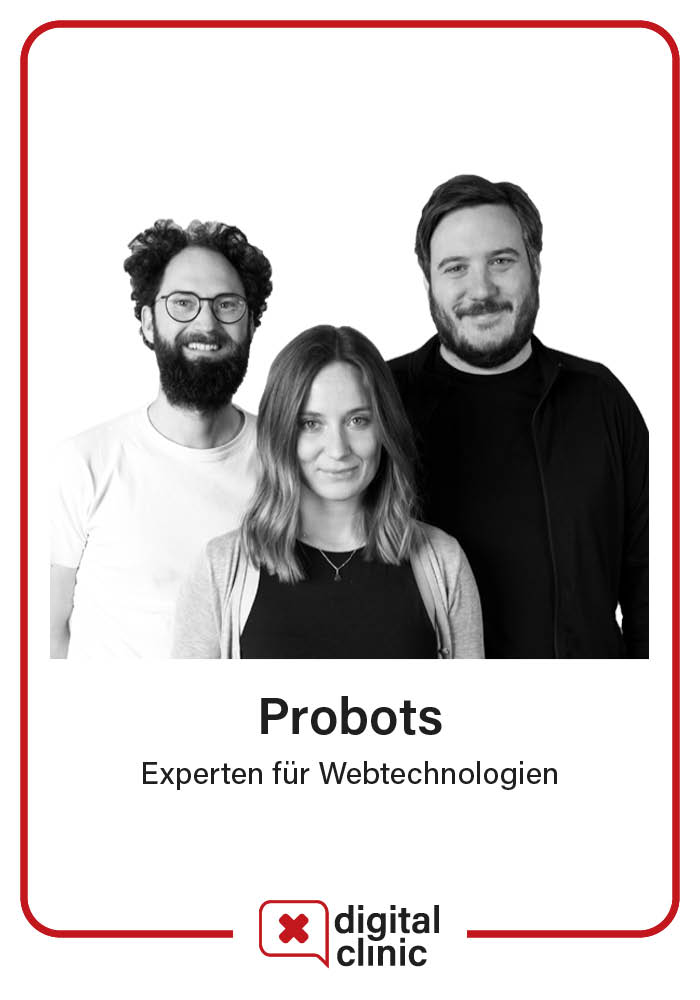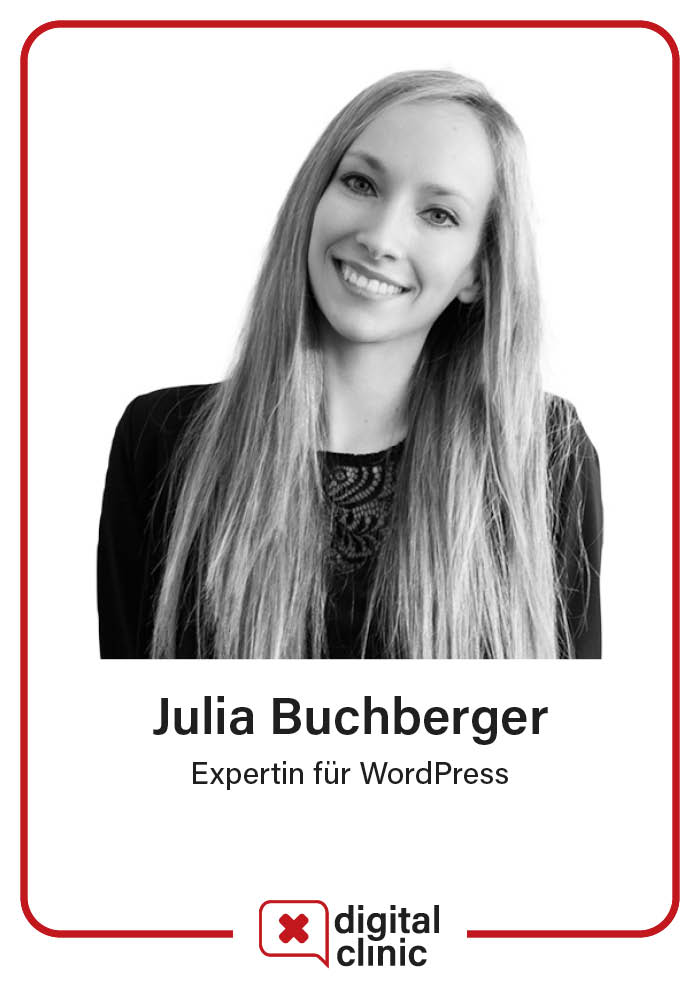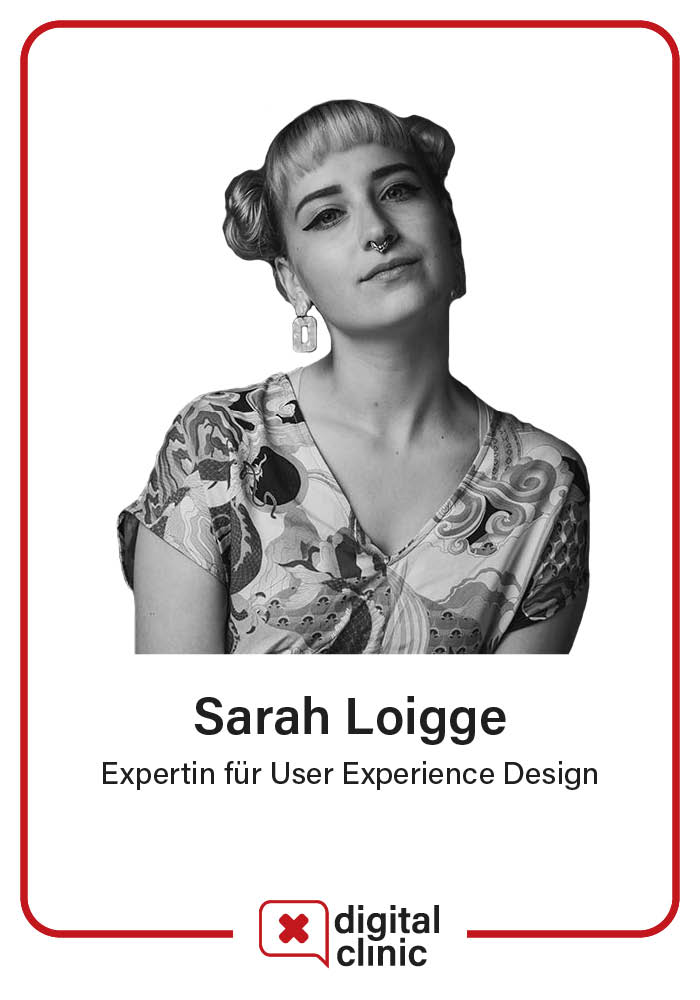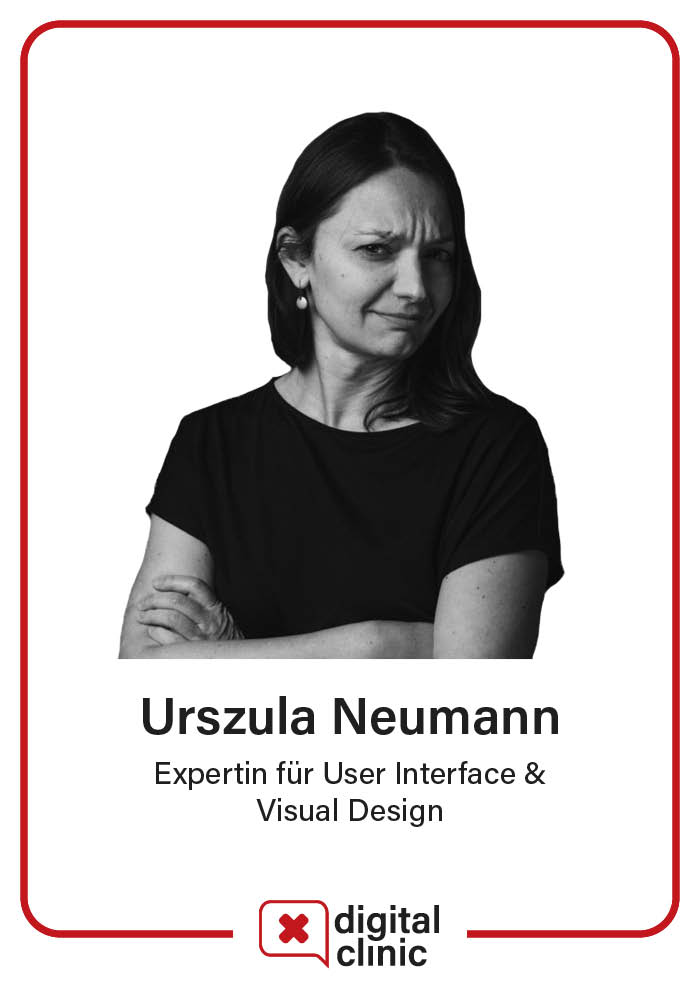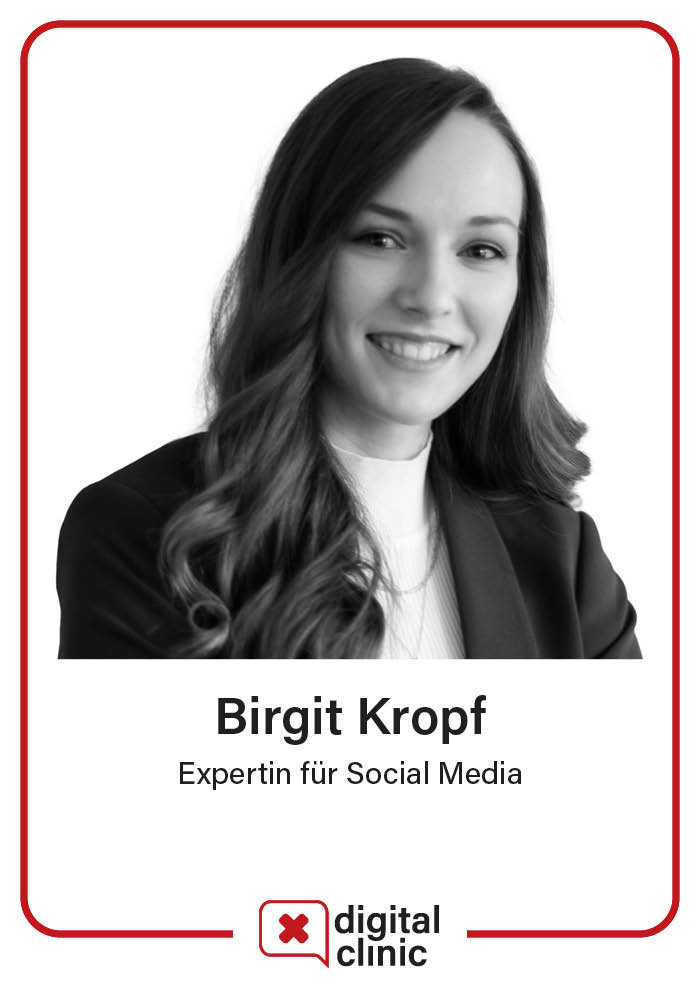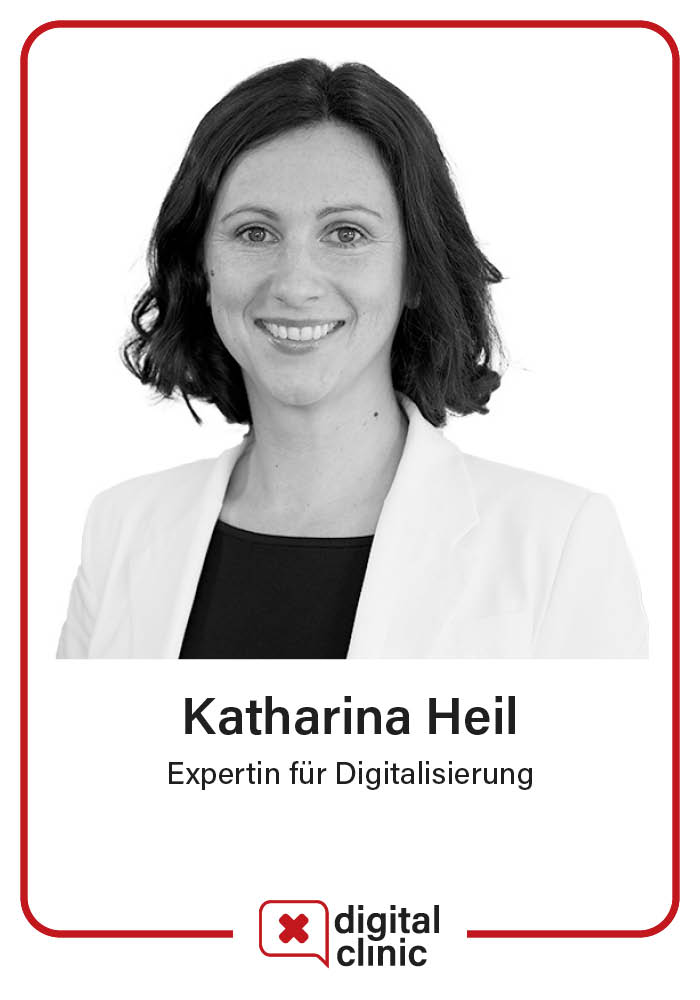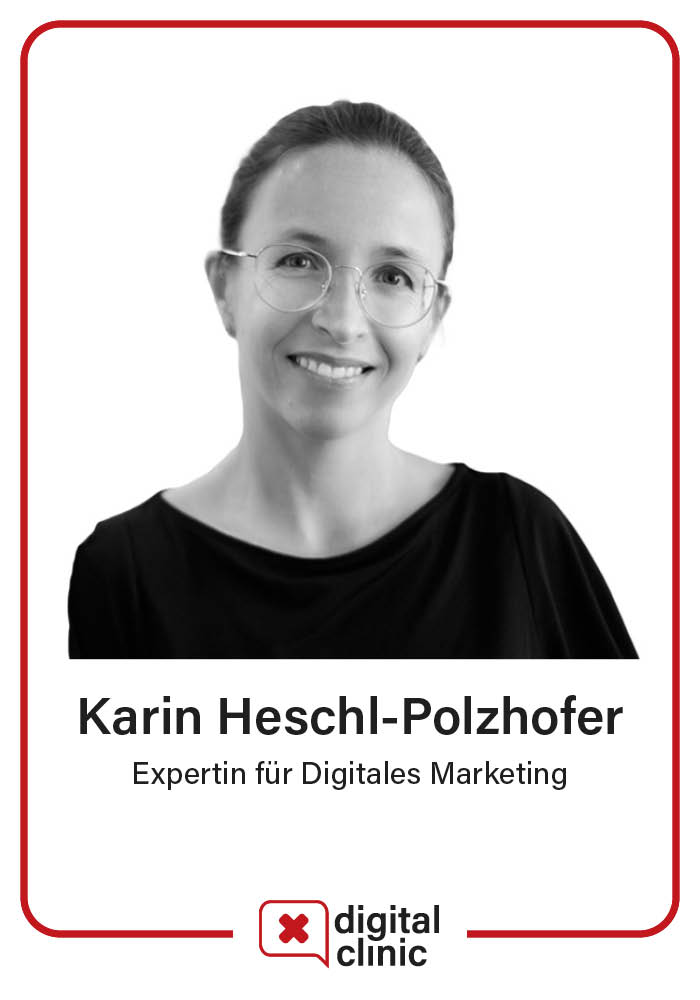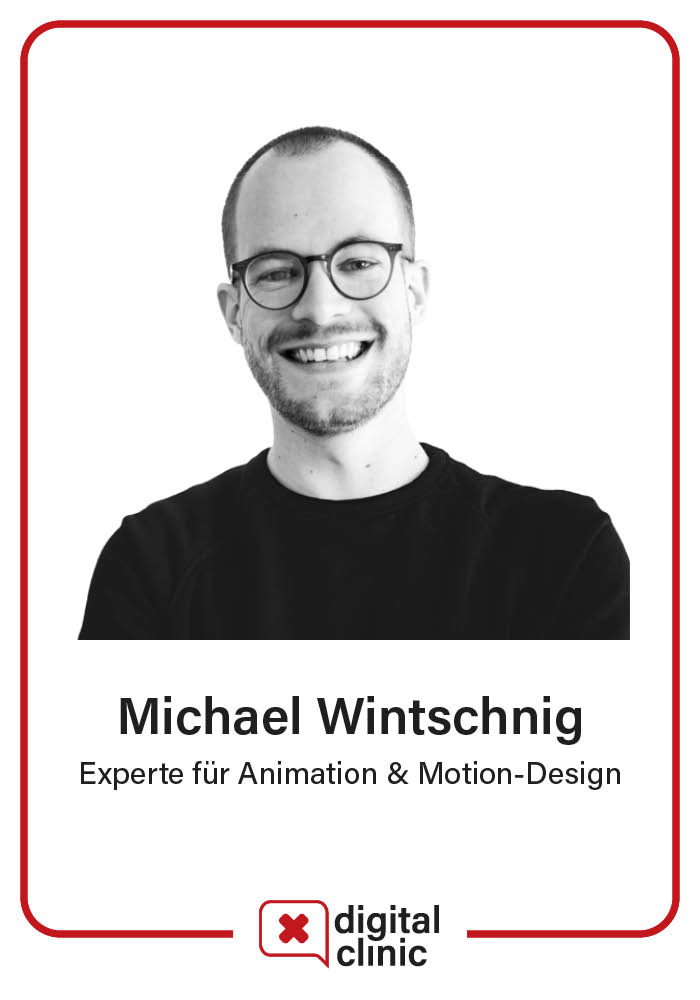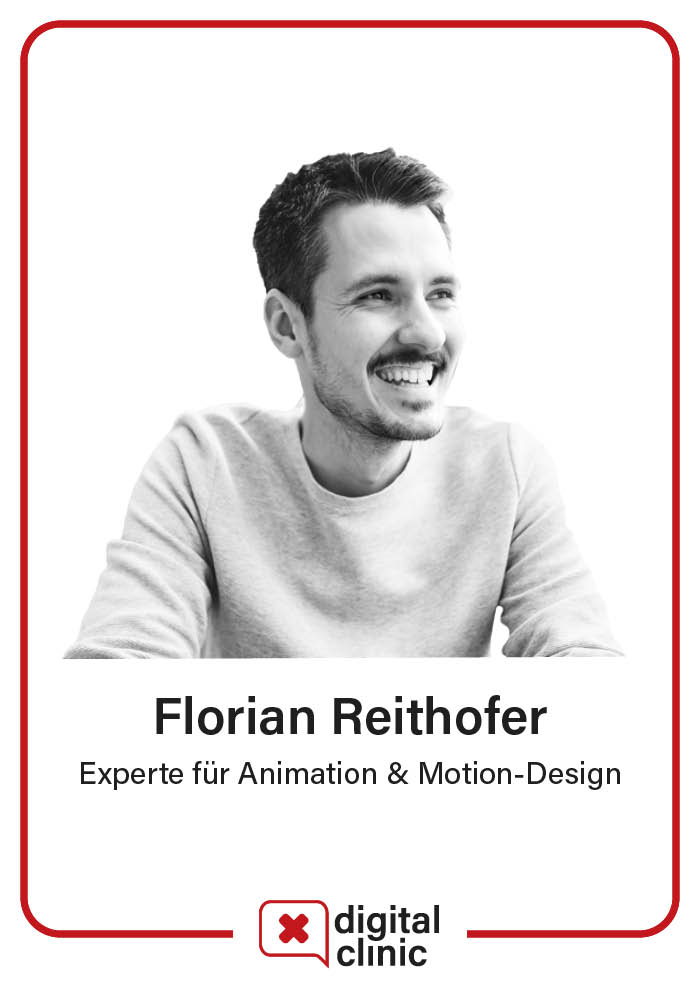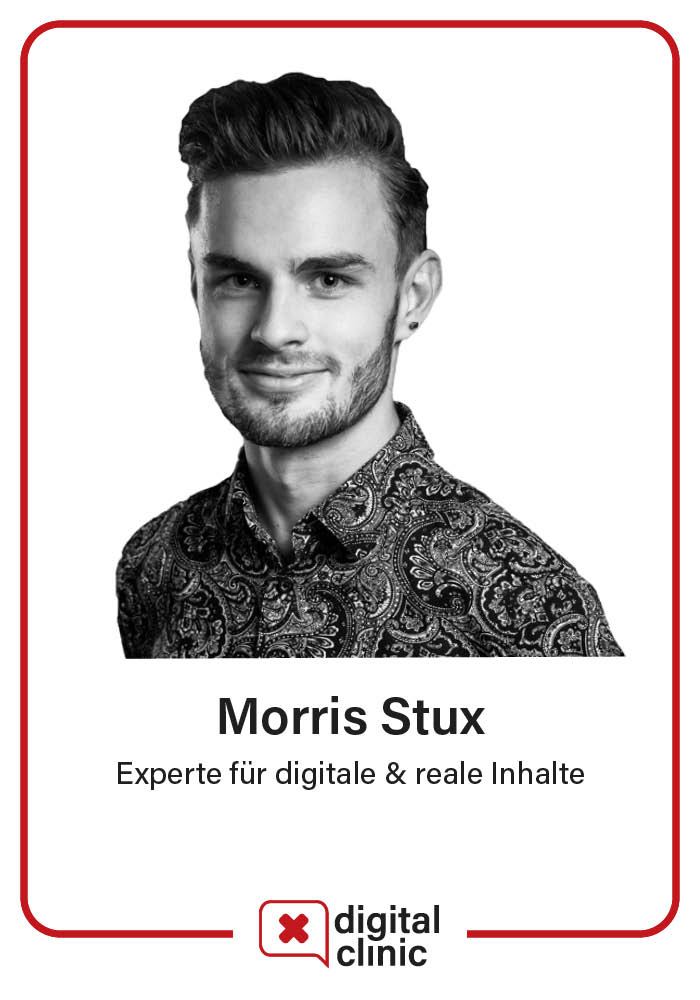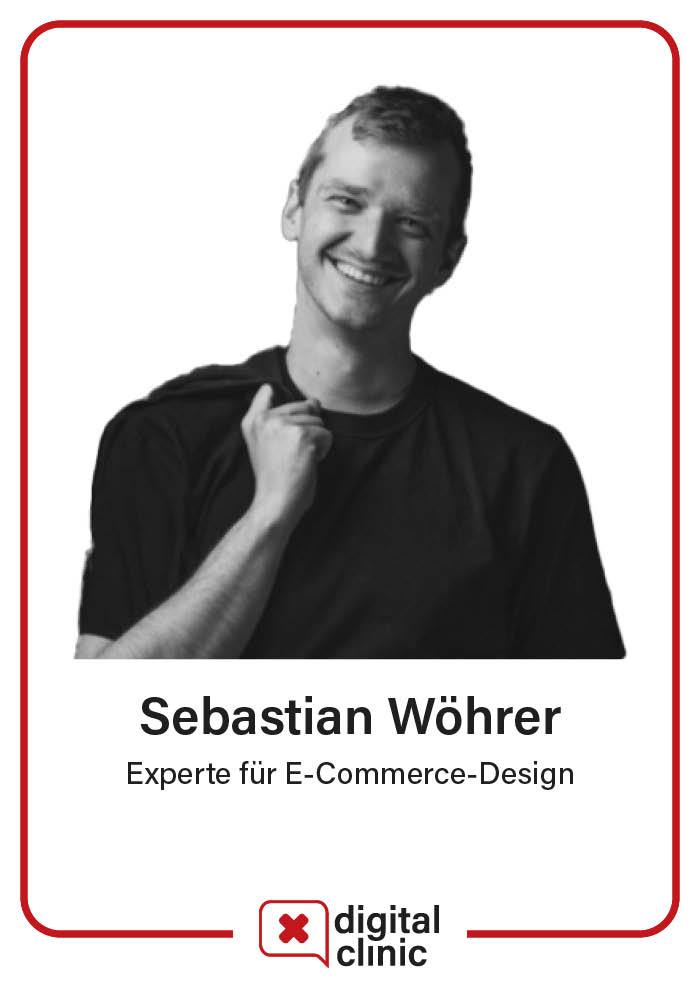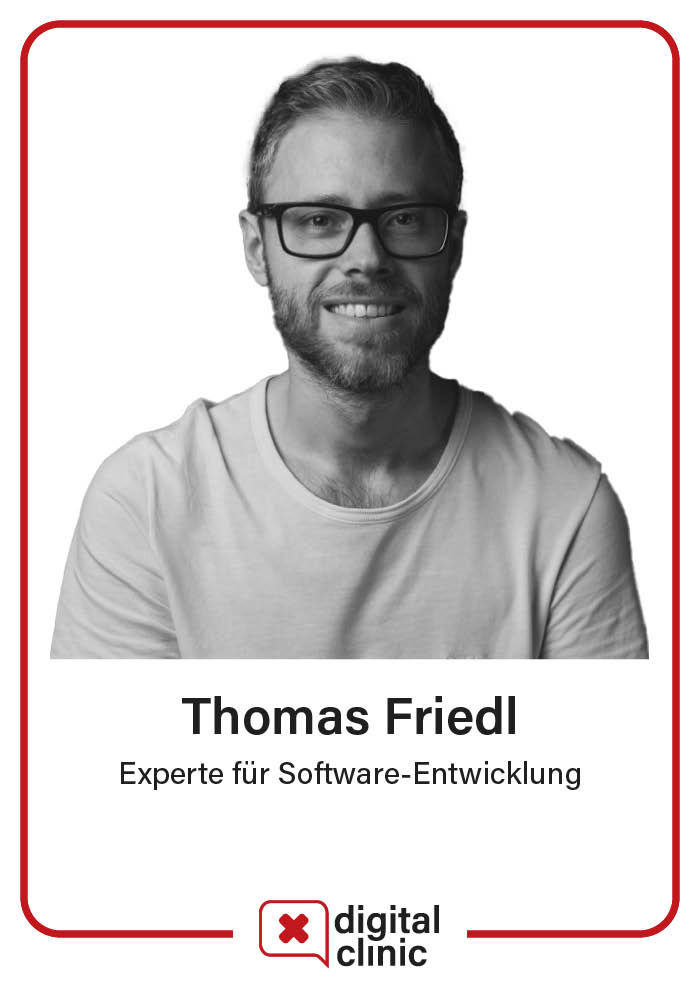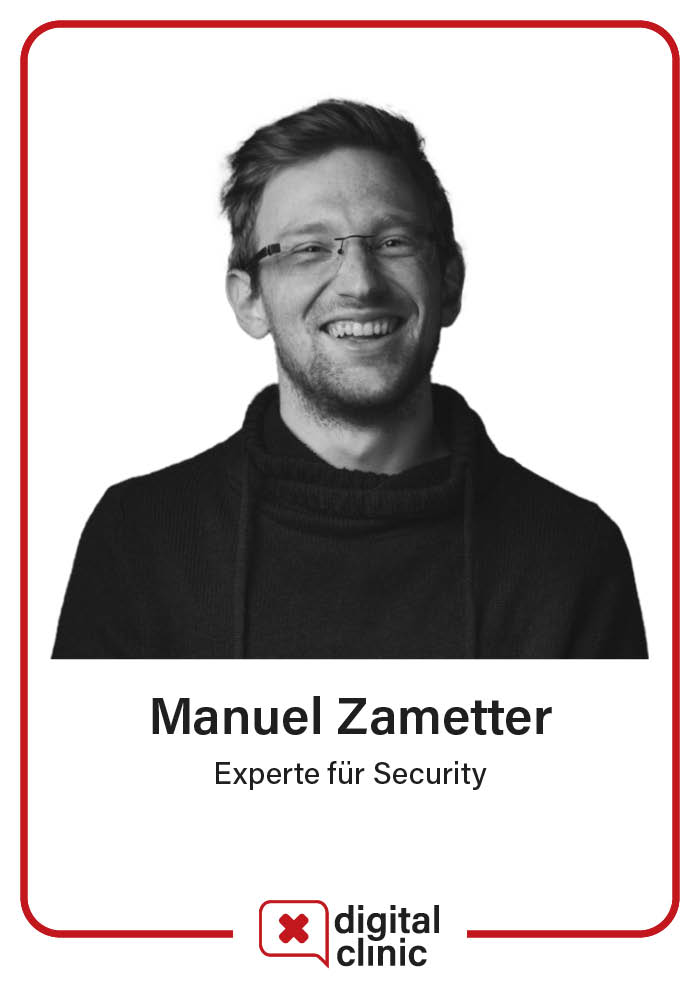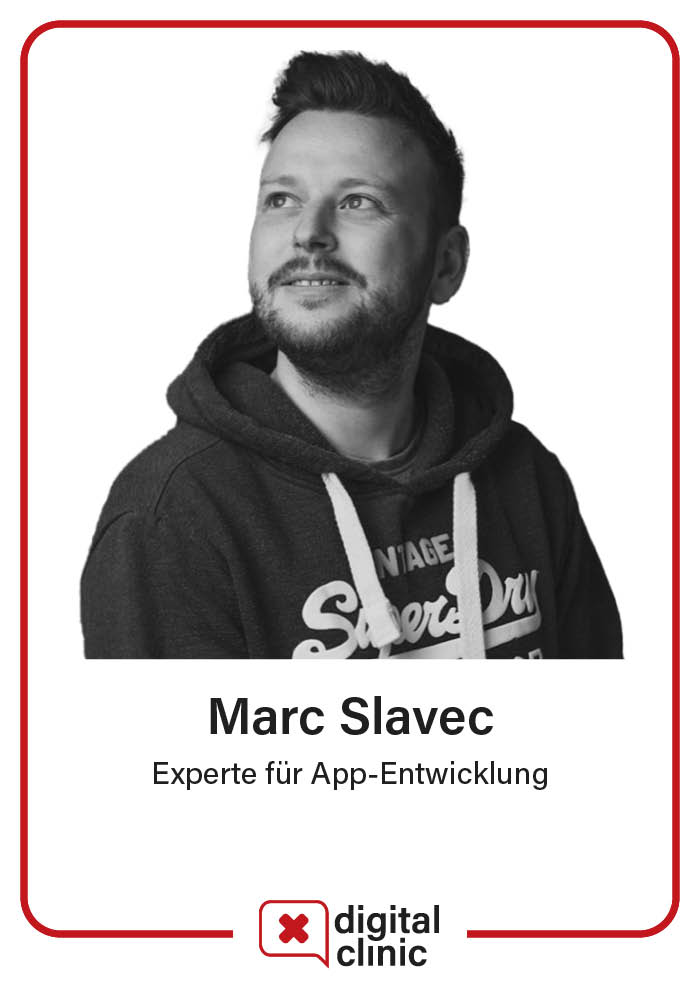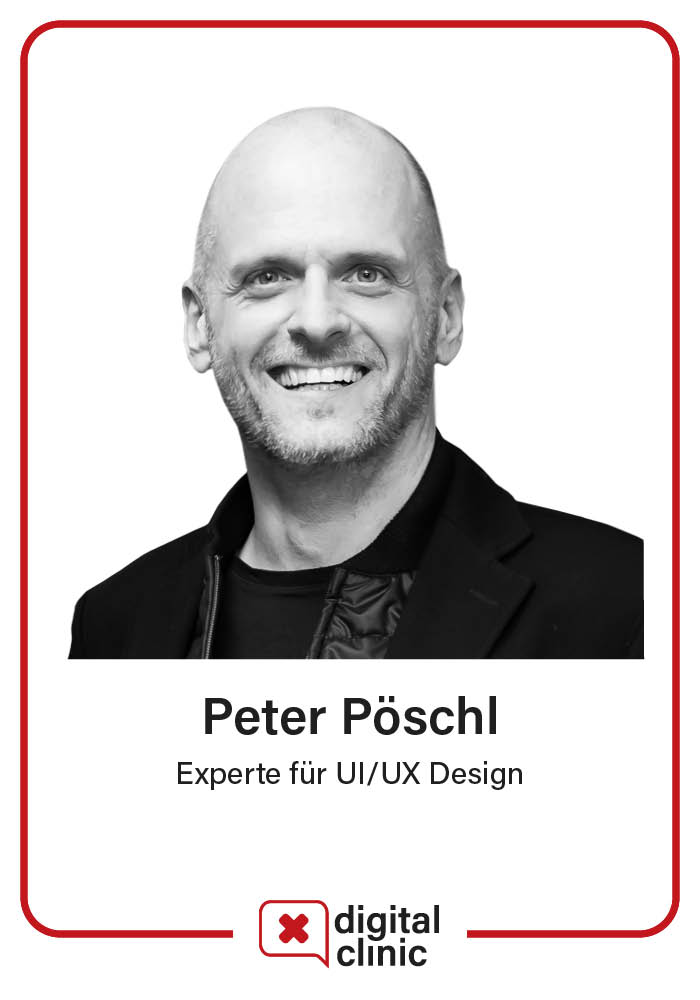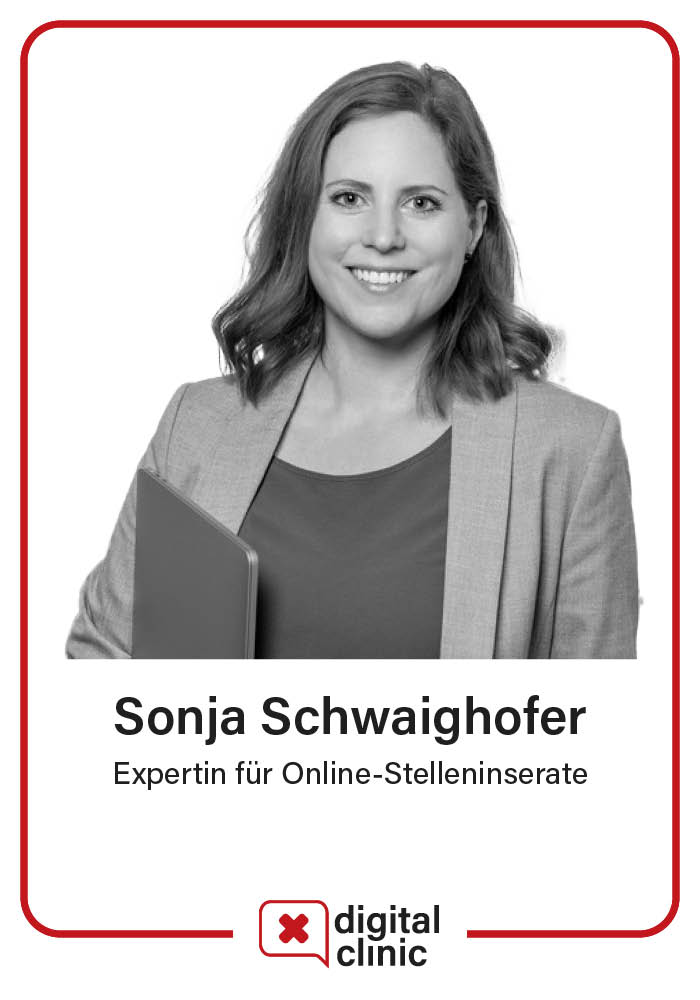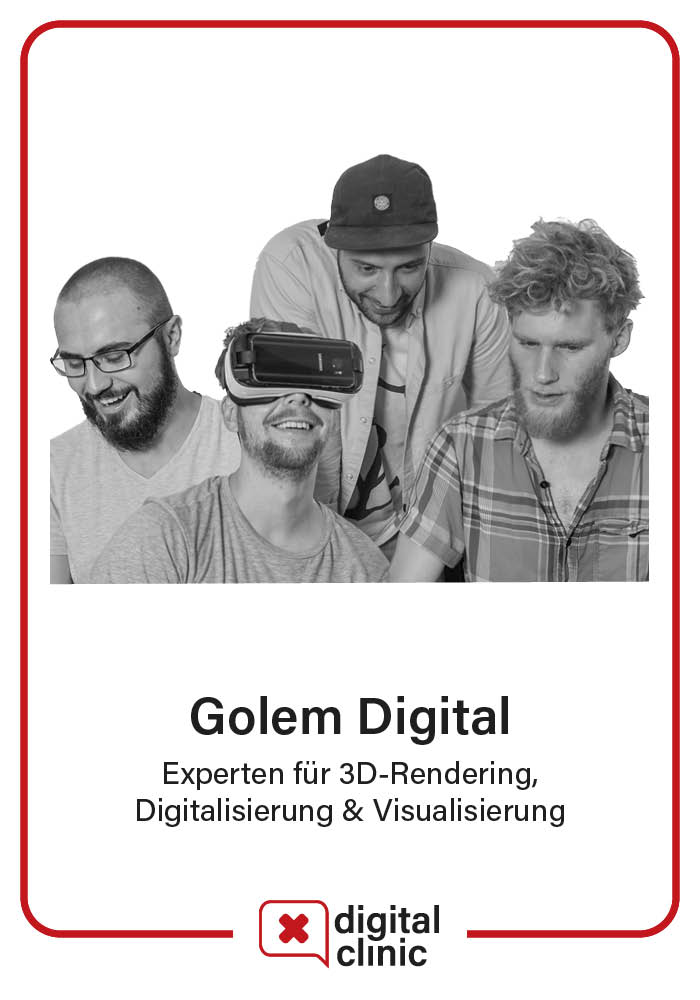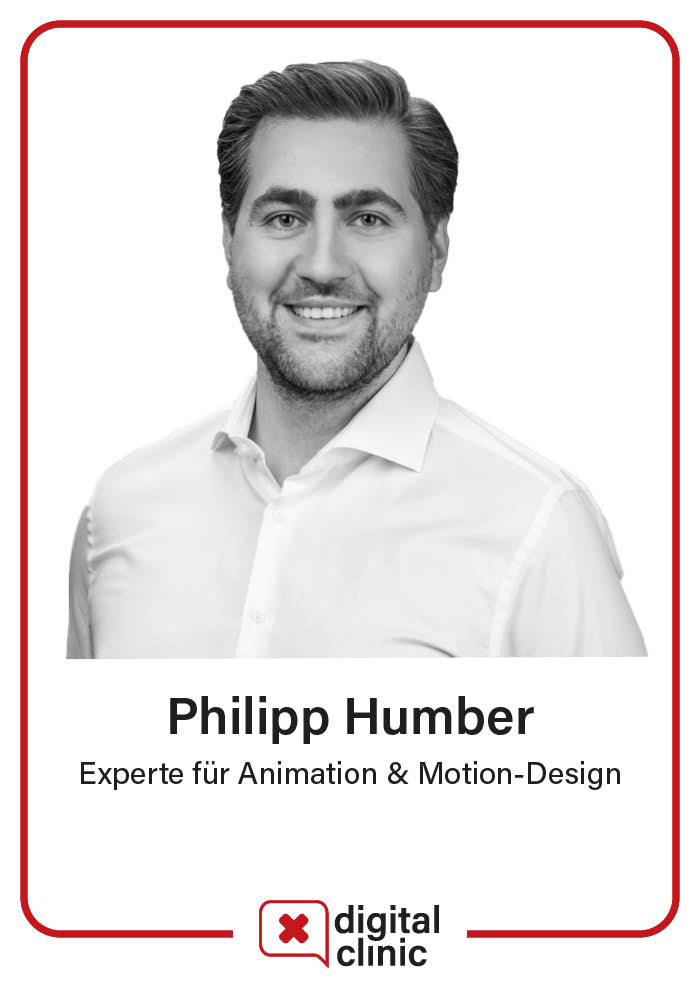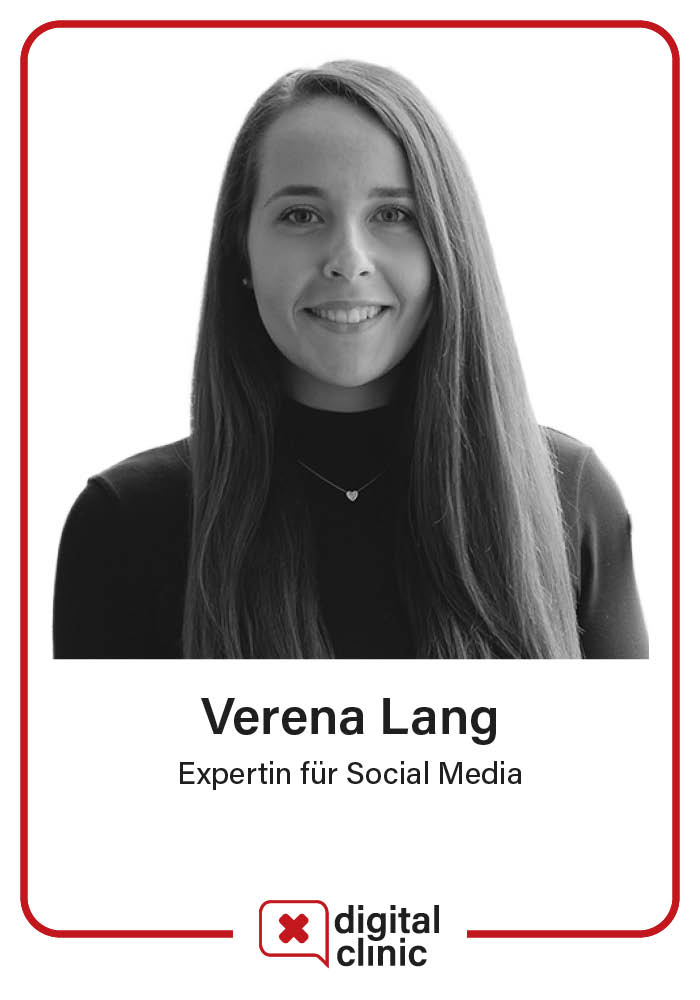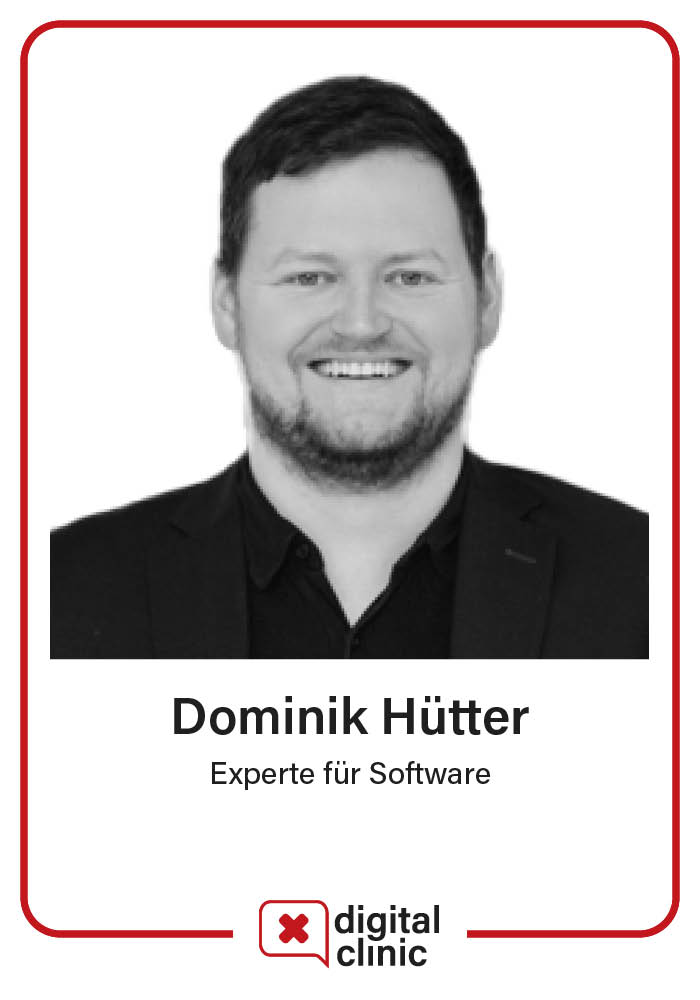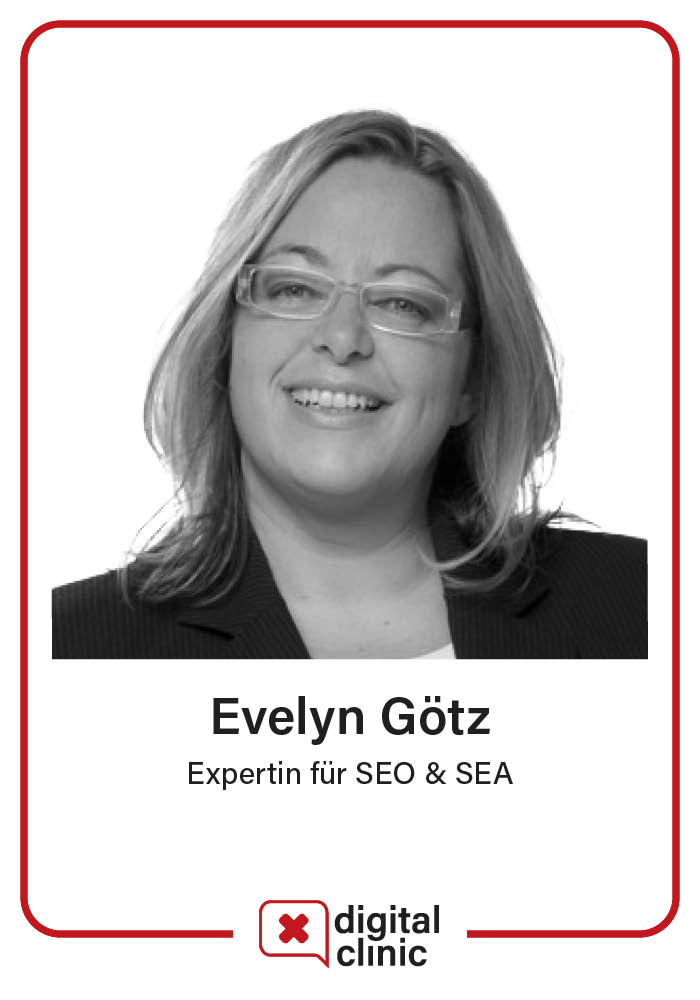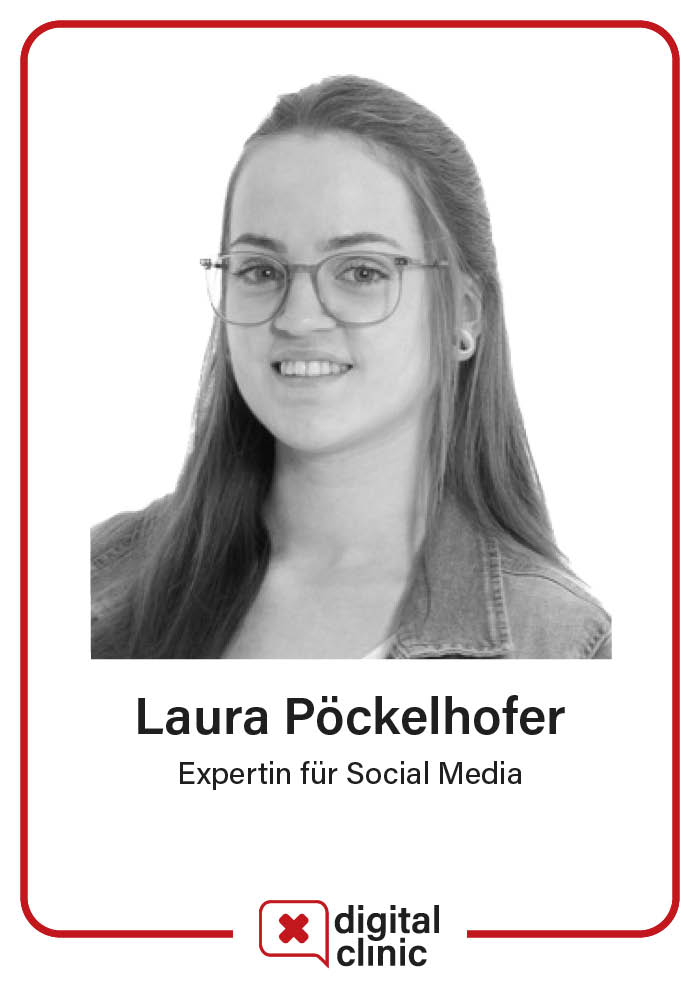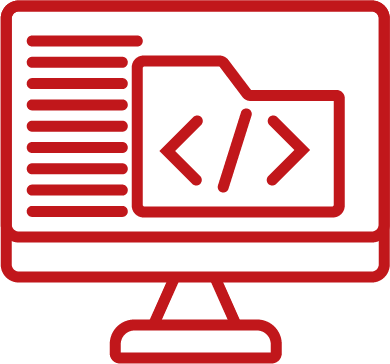 Web, Interaction & Media Design | Usability & User Experience
If your app doesn't run smoothly or your website lags with every click, our experts in web, digital, interaction and usability design know just what you need.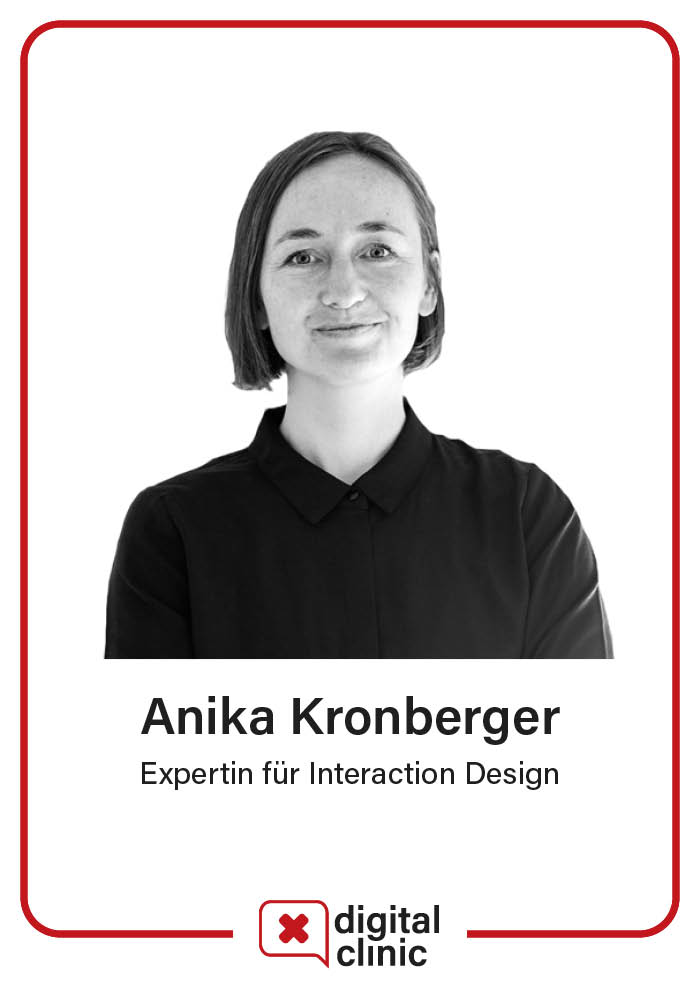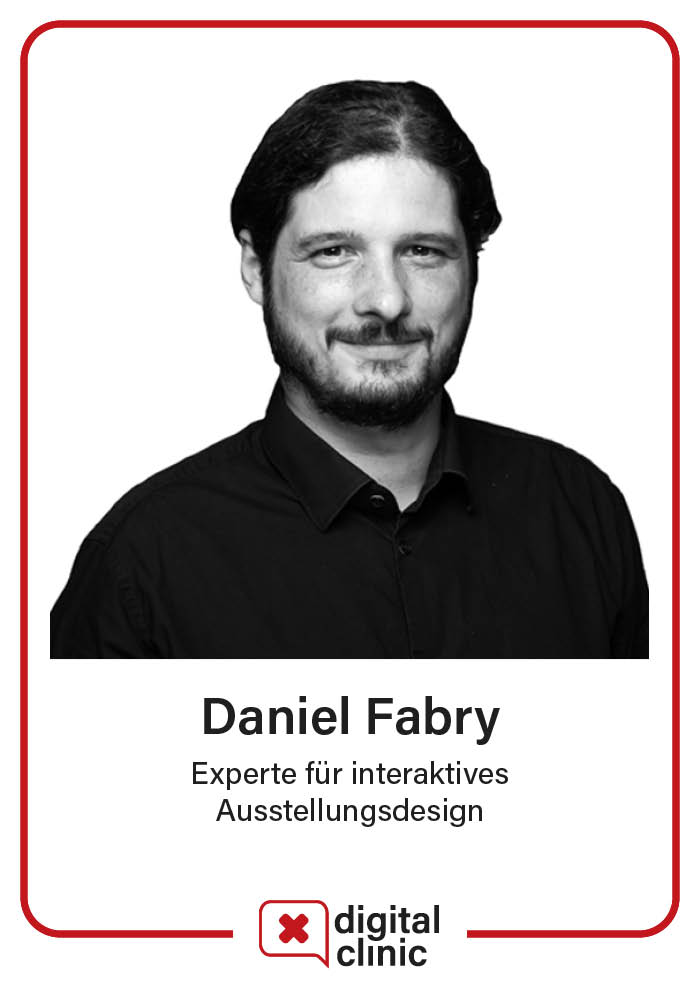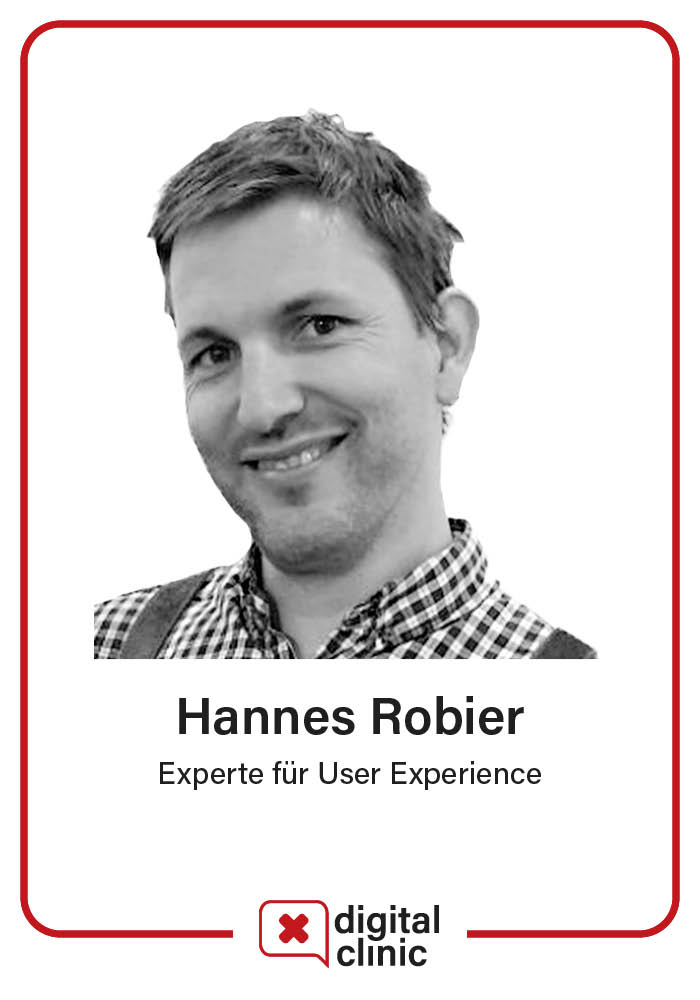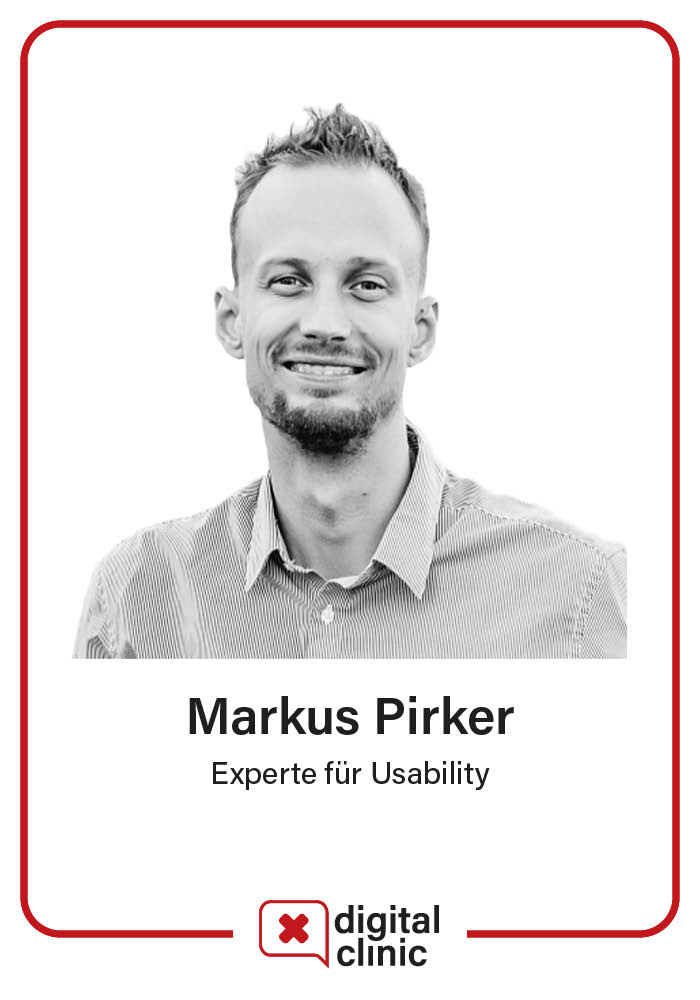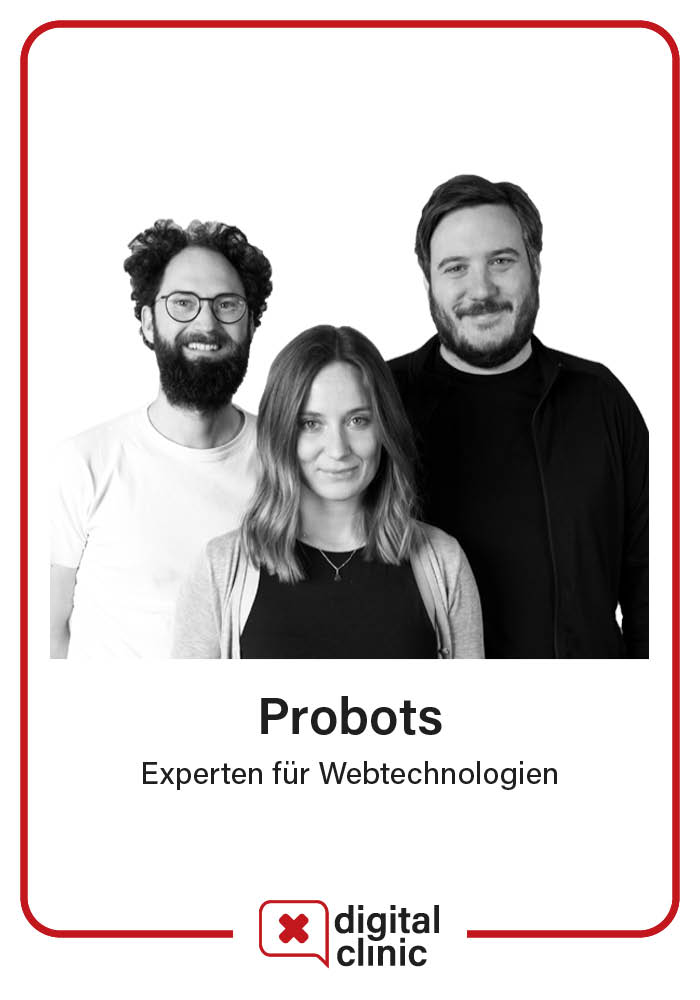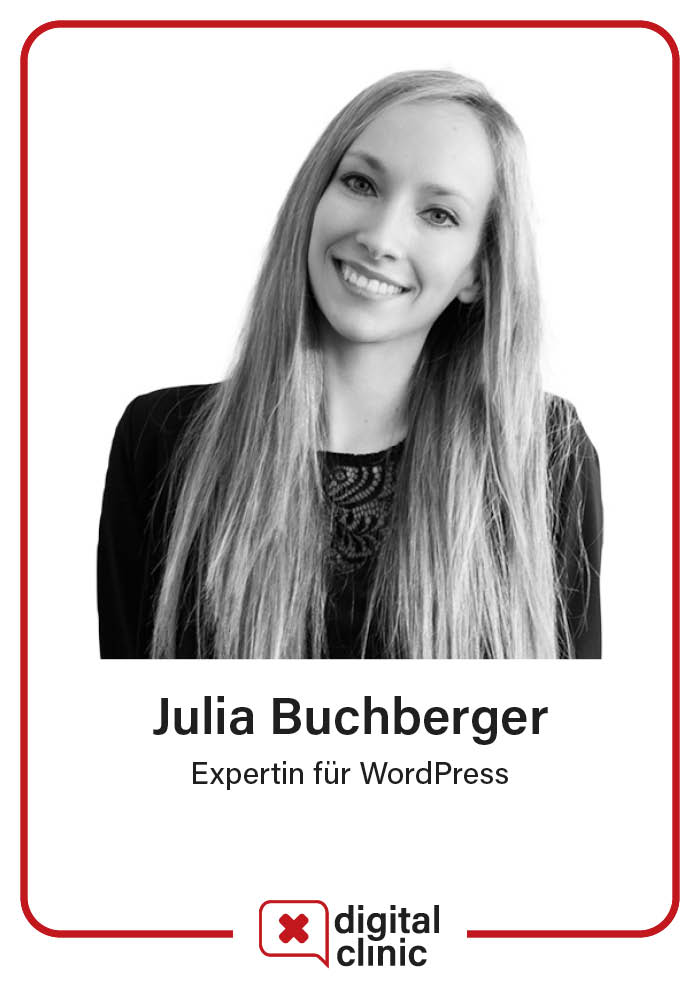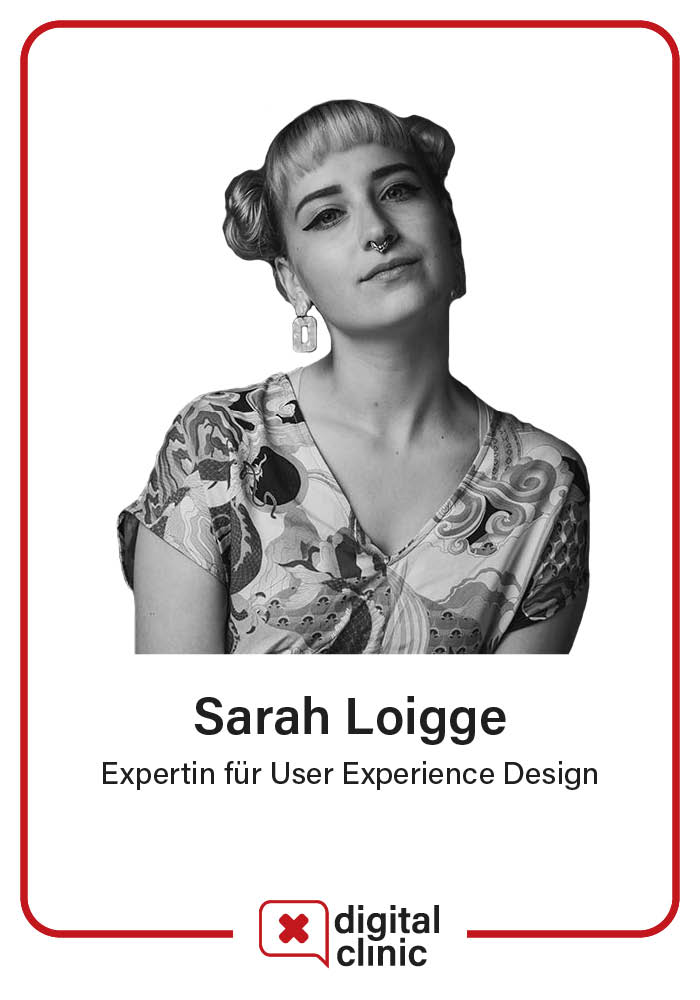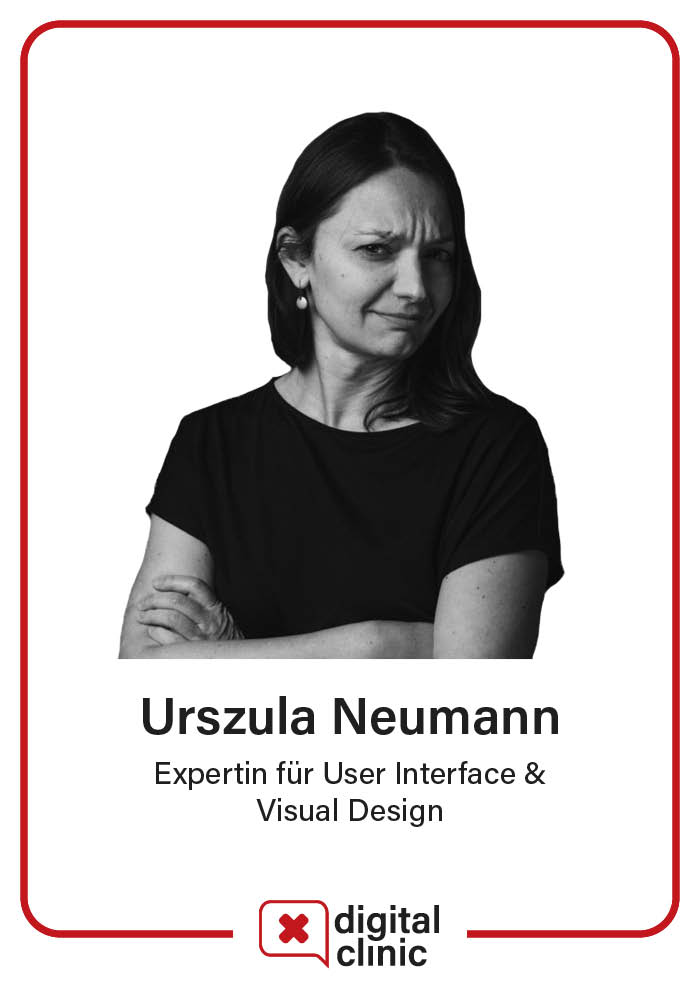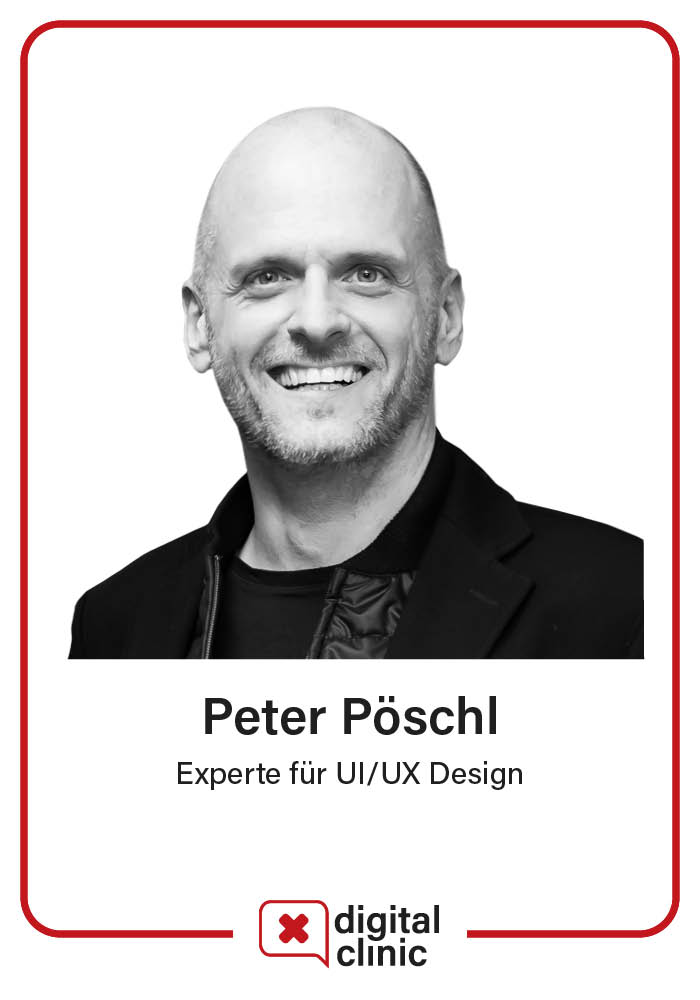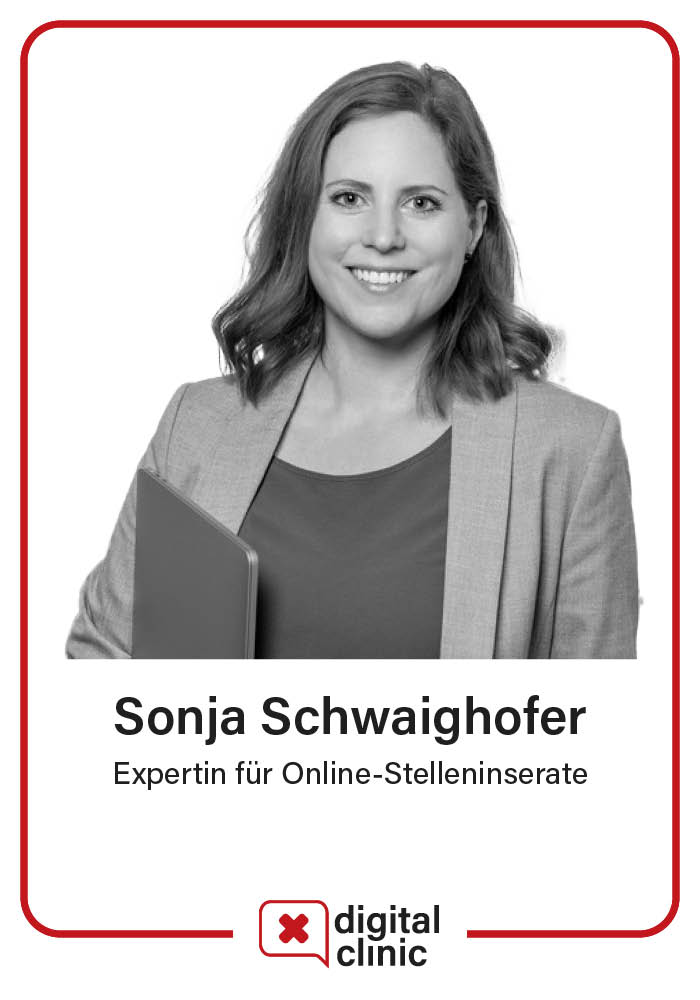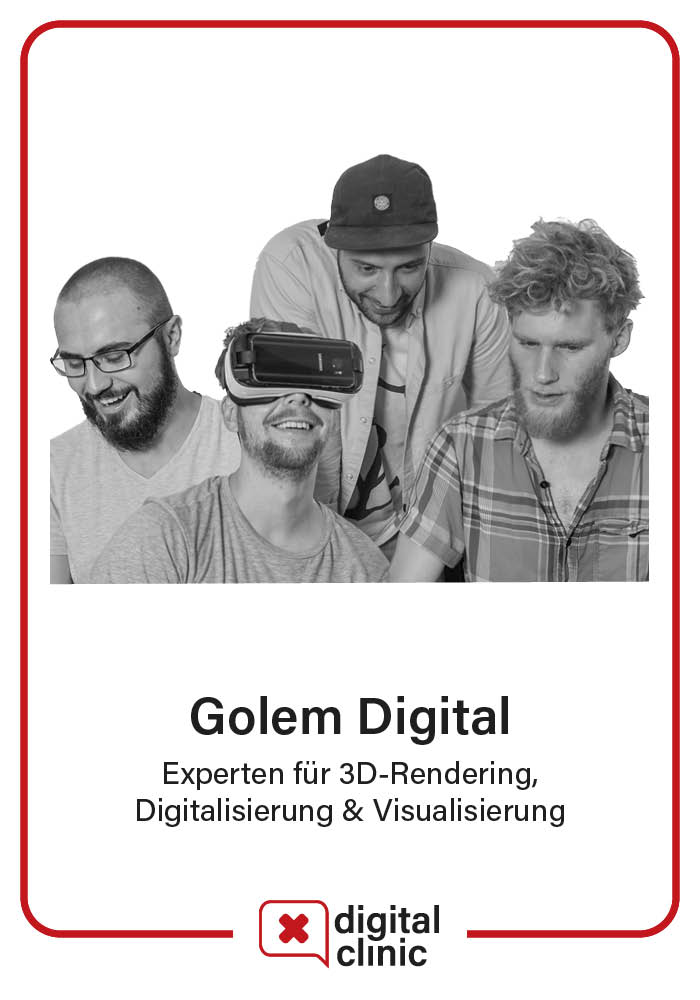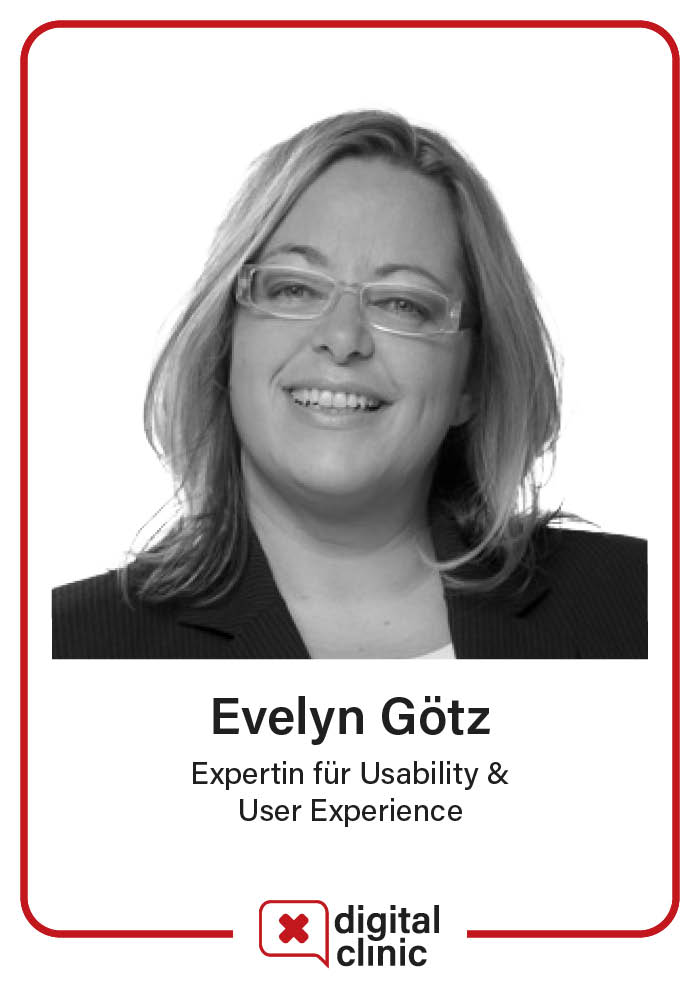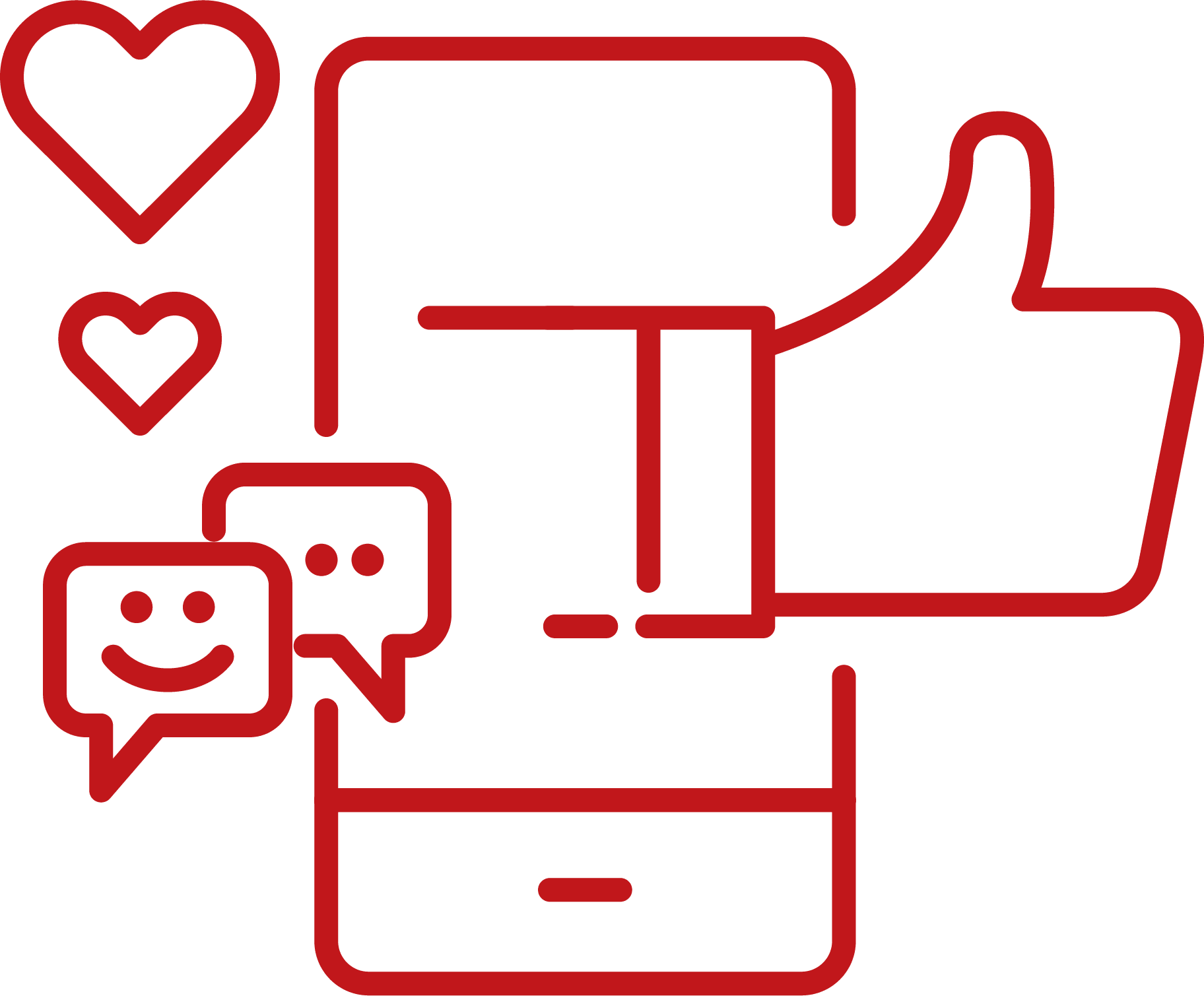 Social Media
You've seen Facebook before. Instagram looks familiar to you. But TikTok, Snapchat... Worry no more! You don't have to master – or even like – social media: Our professionals have got you covered! They'll set you on a treatment plan that will have your company not only reaching but wowing as many people as possible.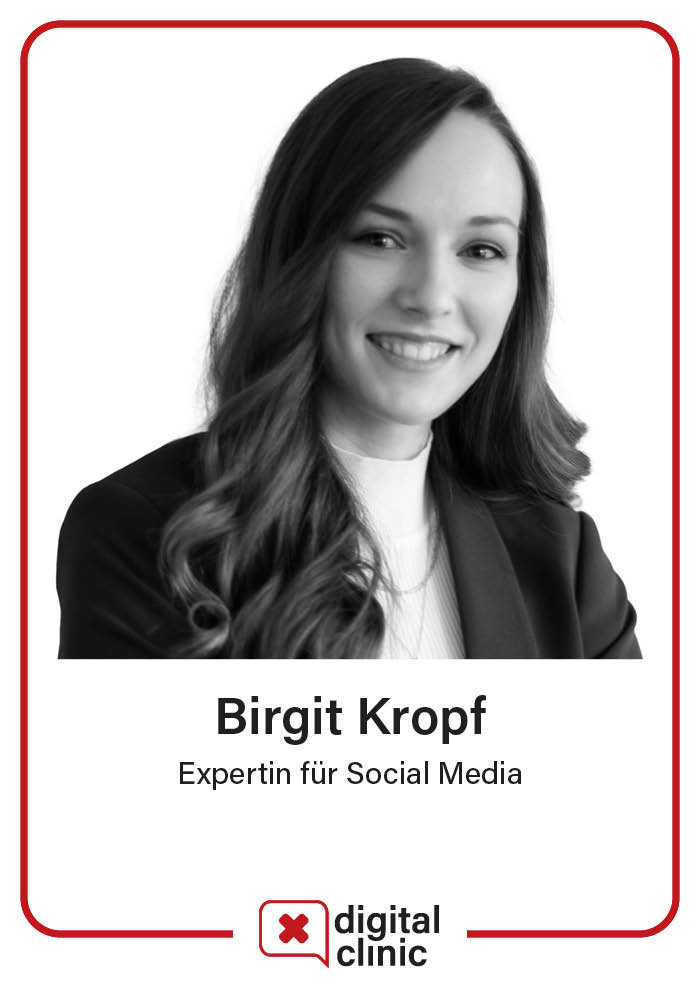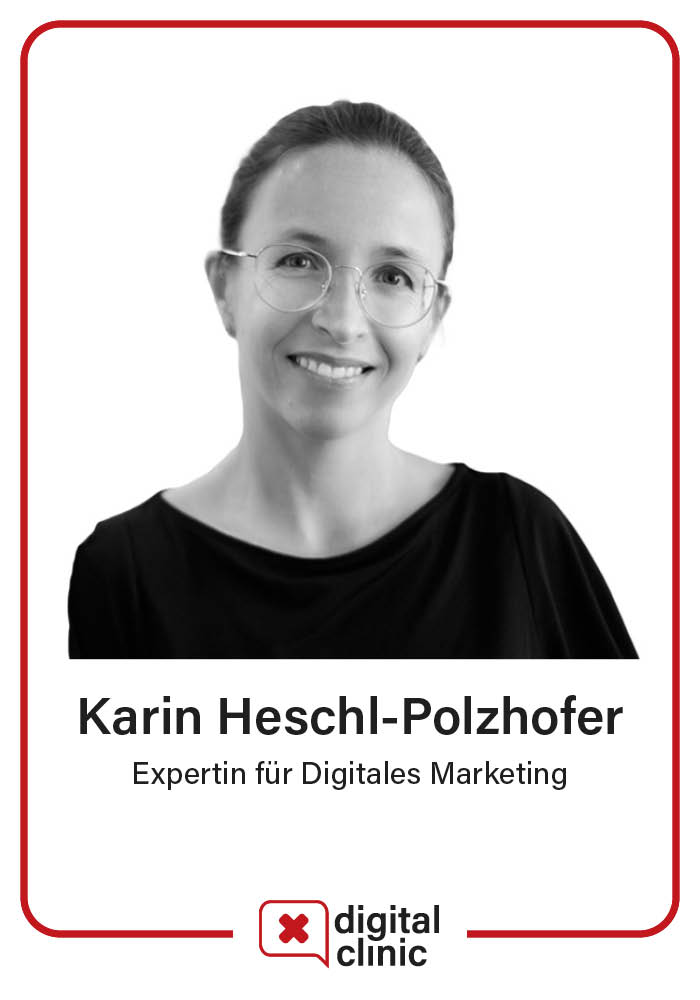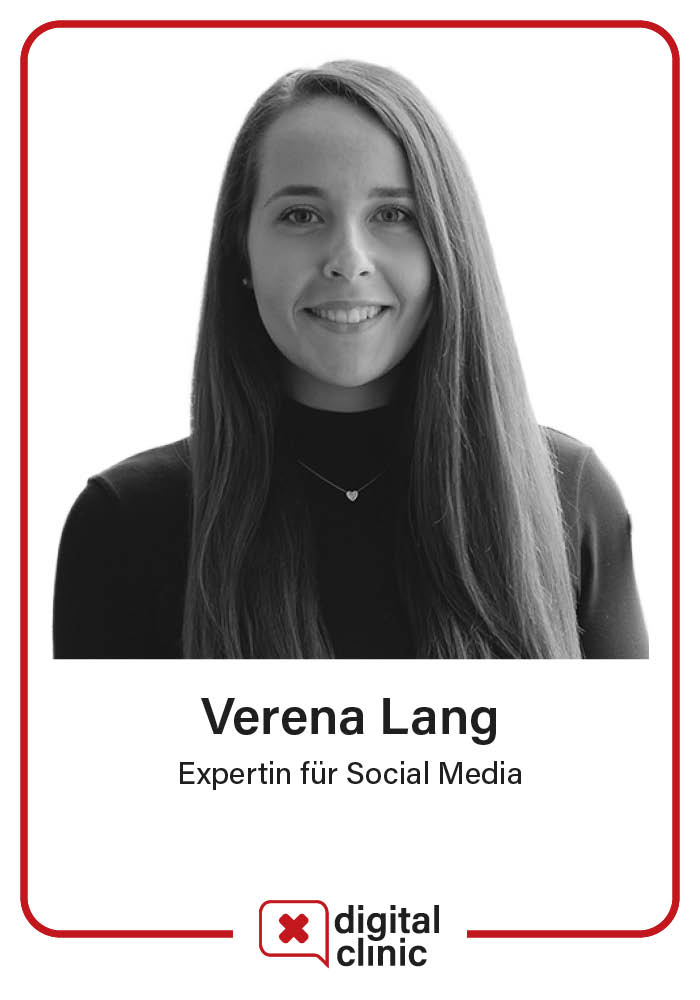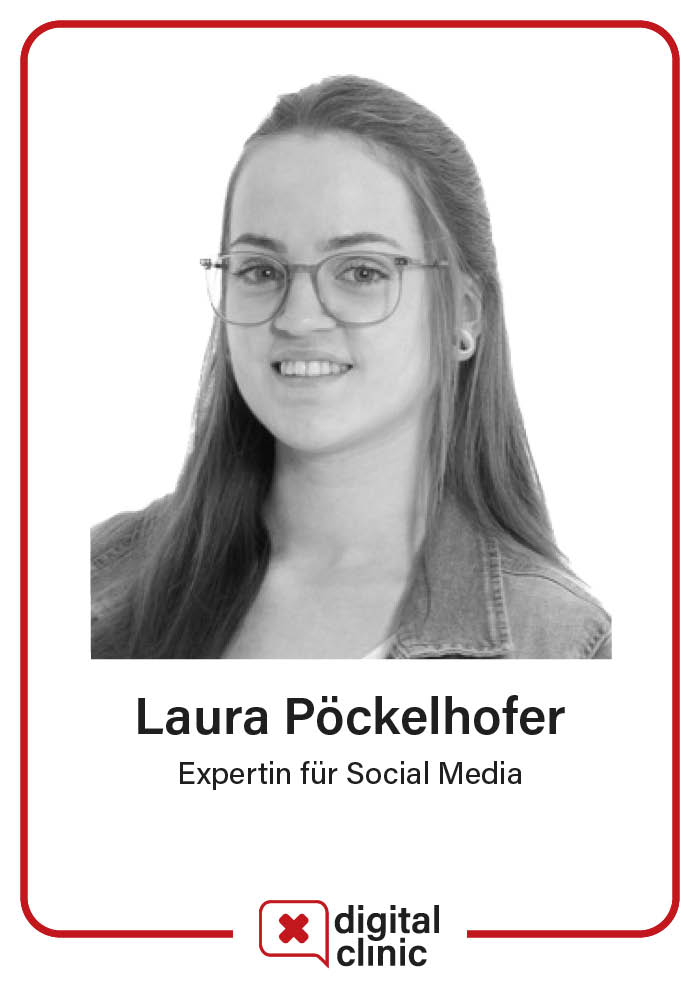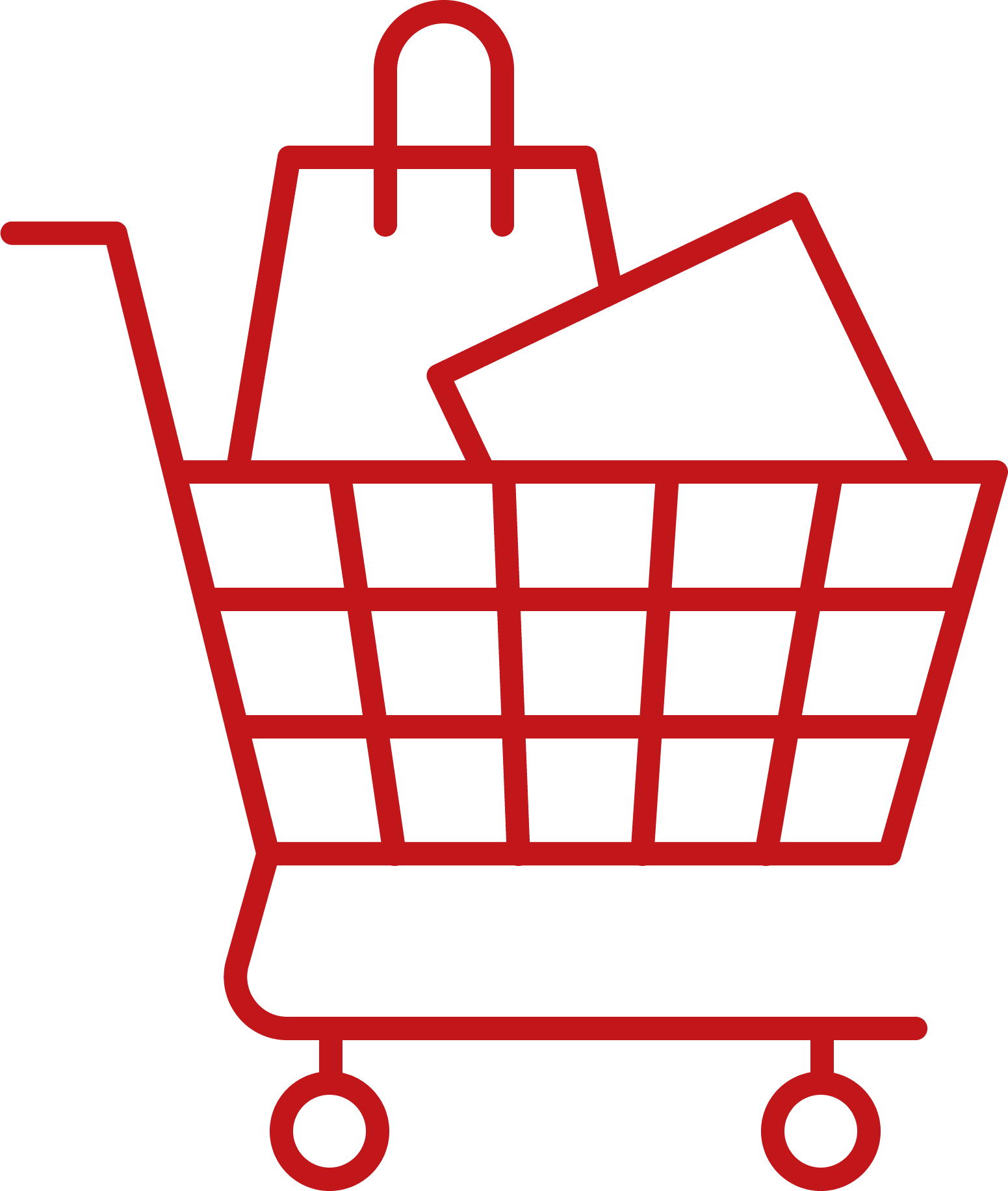 E-Commerce/Advertising
Your business is running like a charm, but in the back of your mind lurks the fantasy that you too could have... an online shop! Market your products more easily and efficiently with the help of e-commerce and advertising: Our Digital Clinic experts will help you provide a charming, user-friendly web shopping experience, so your future customers will be able to shop anytime, anywhere.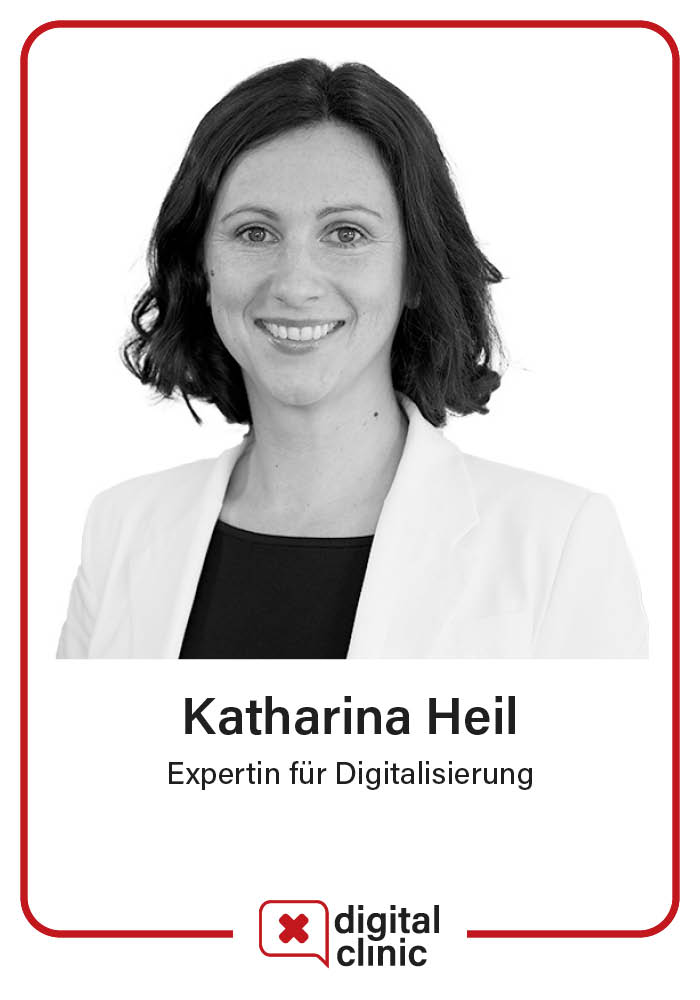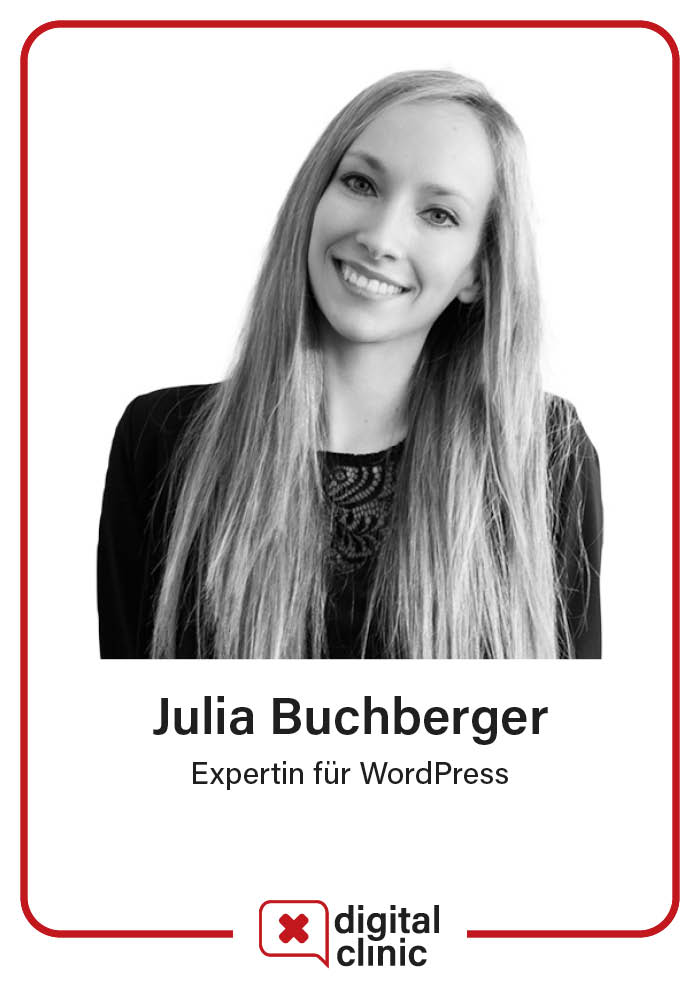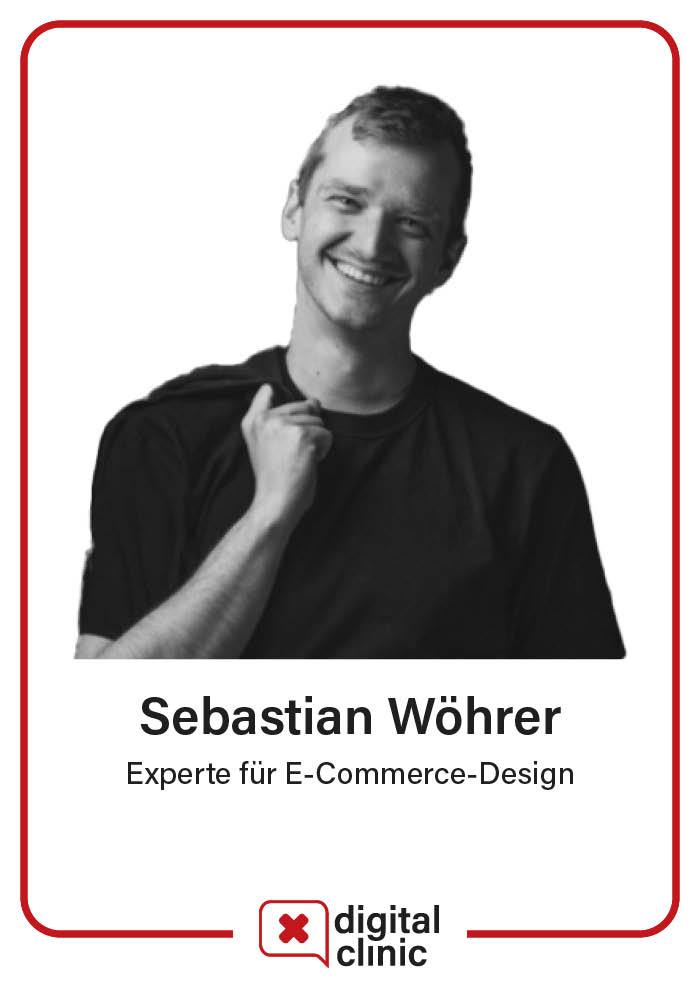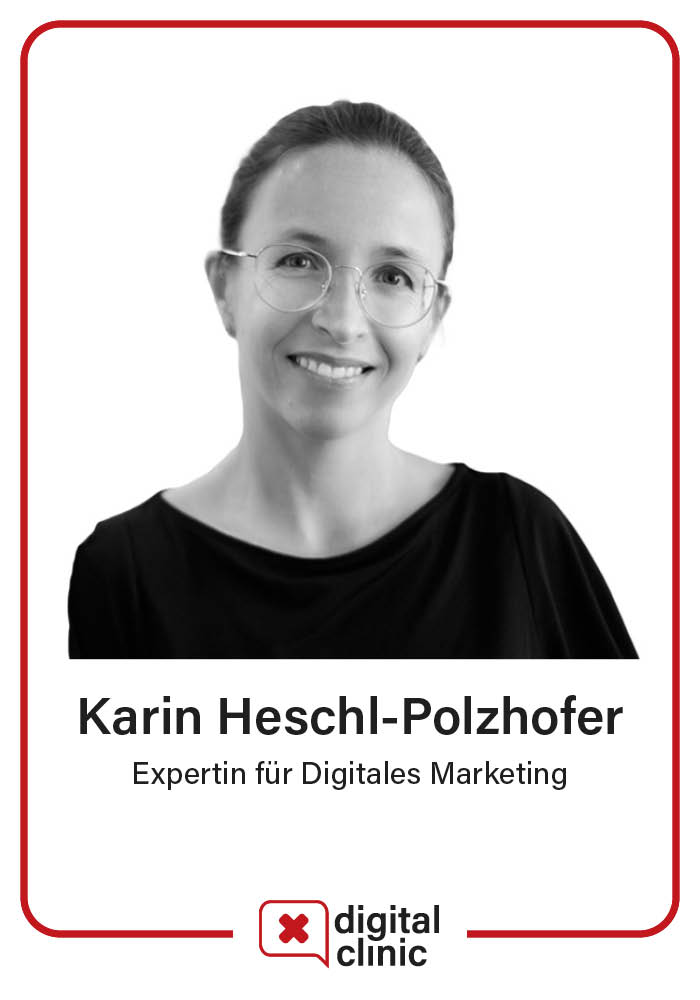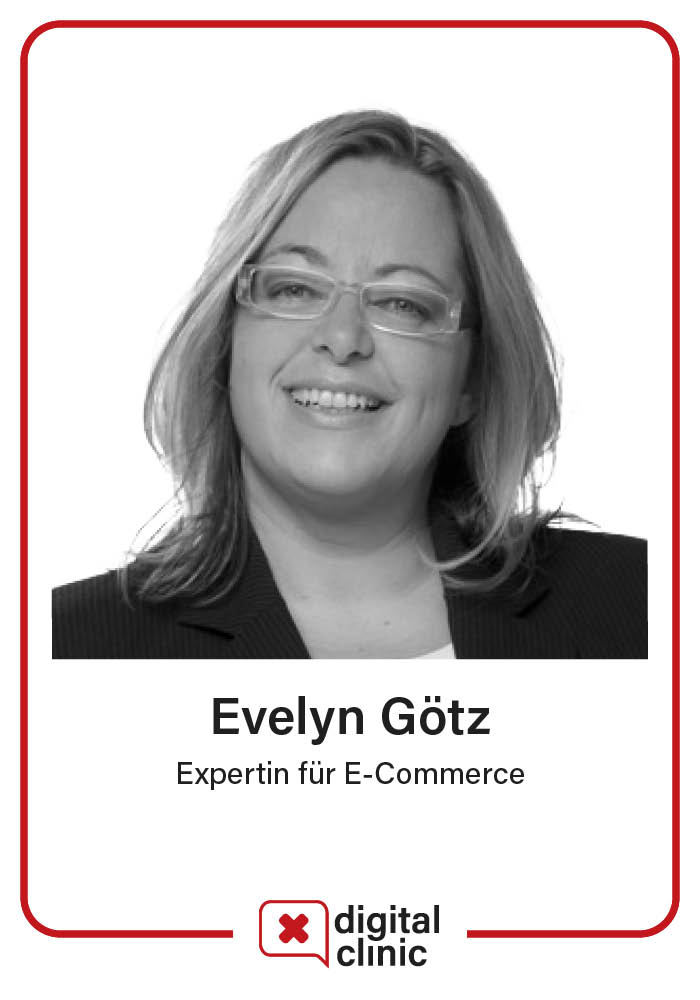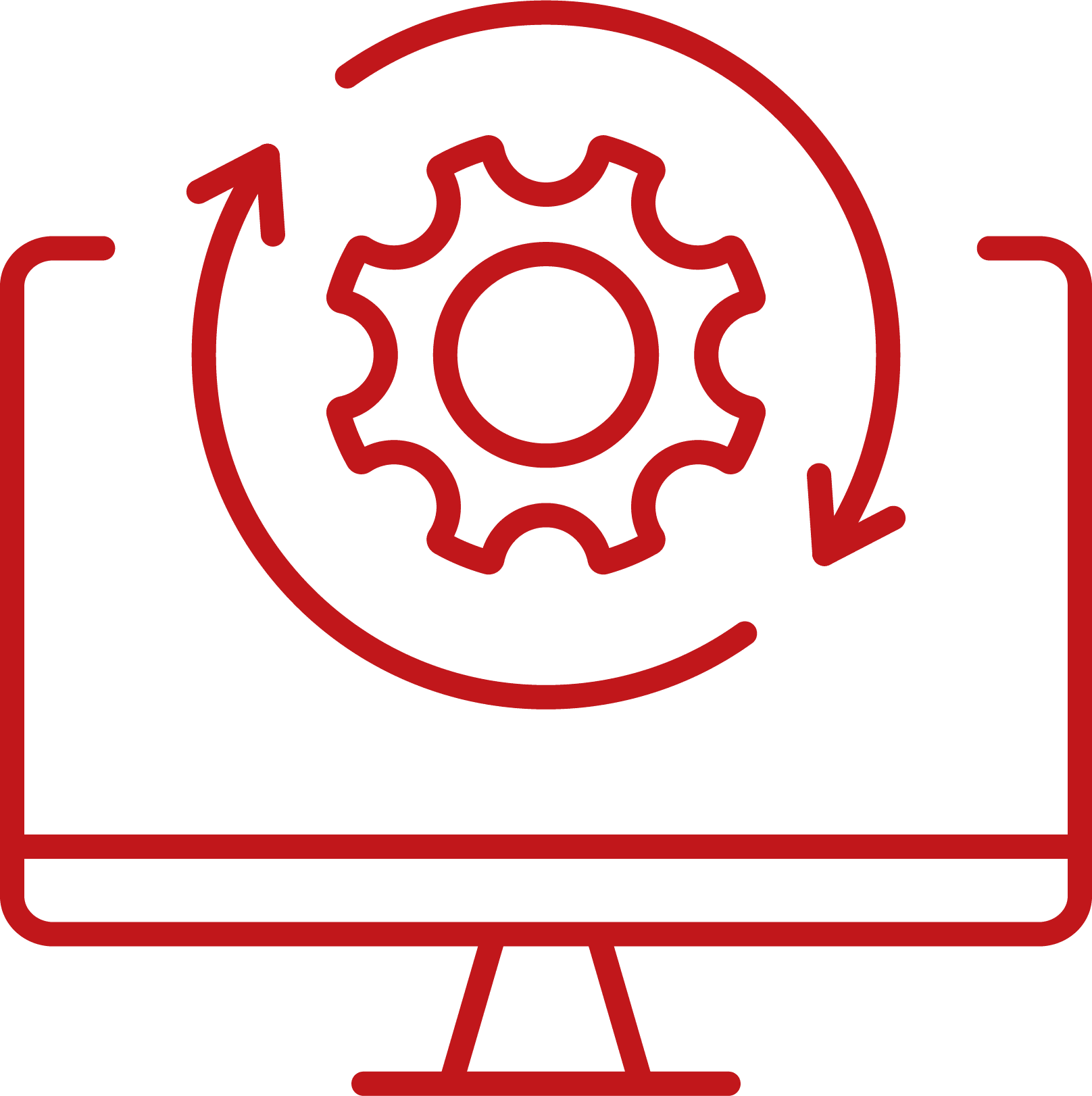 Software
Software makes life easier ‒ that is, if you know the ins and outs. Our expert programmers do, after all, they work with it (almost) around the clock. That's exactly why they are perfectly suited to teach which software solutions have the potential to help you and how: Reduce costs, optimize processes and much more.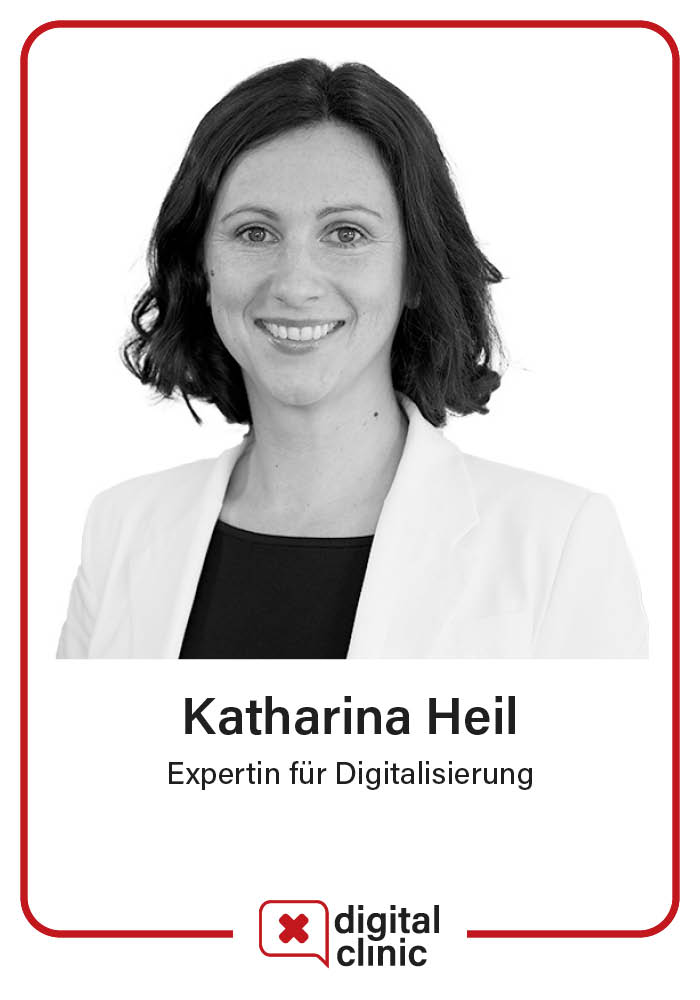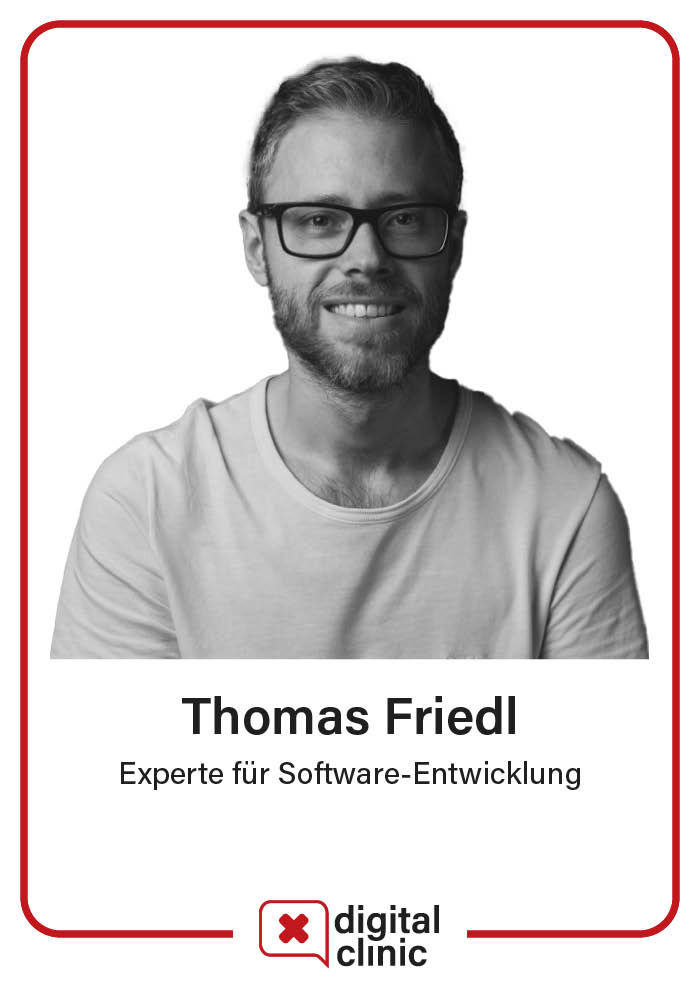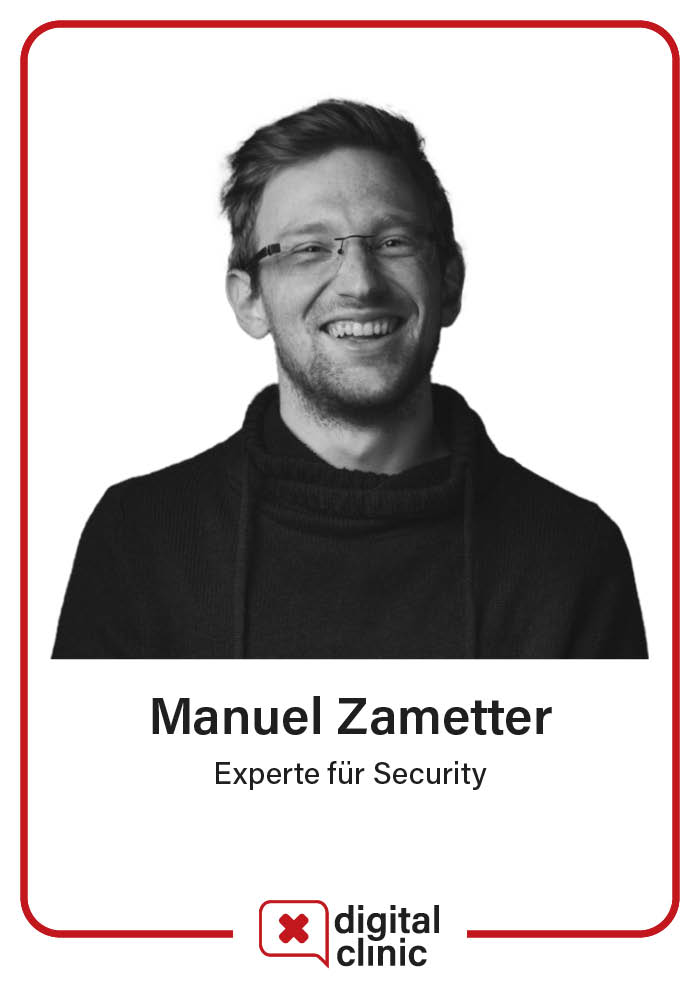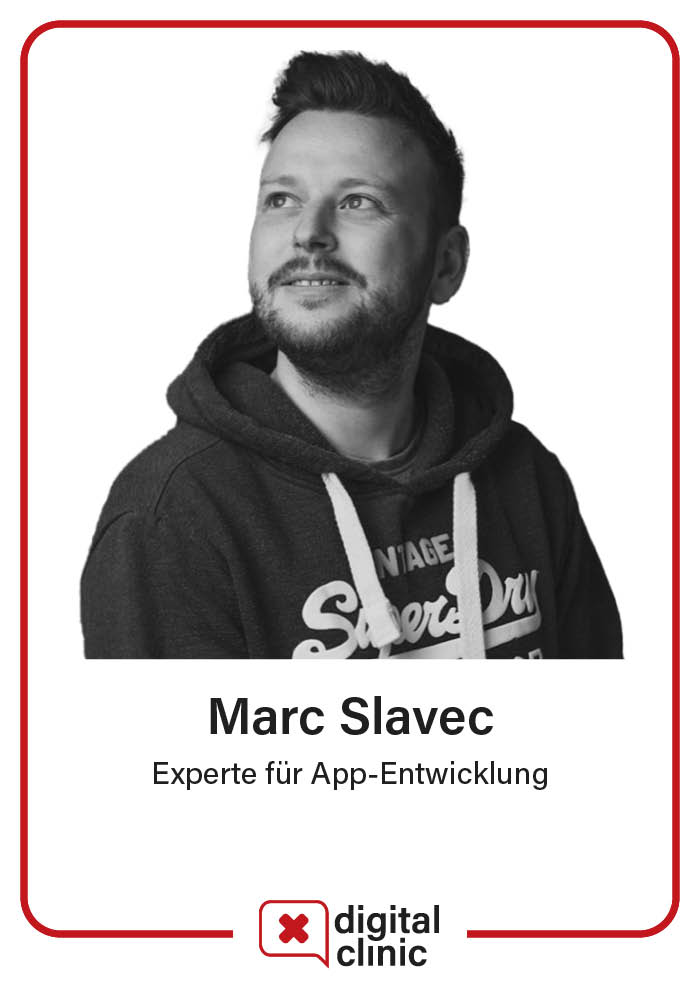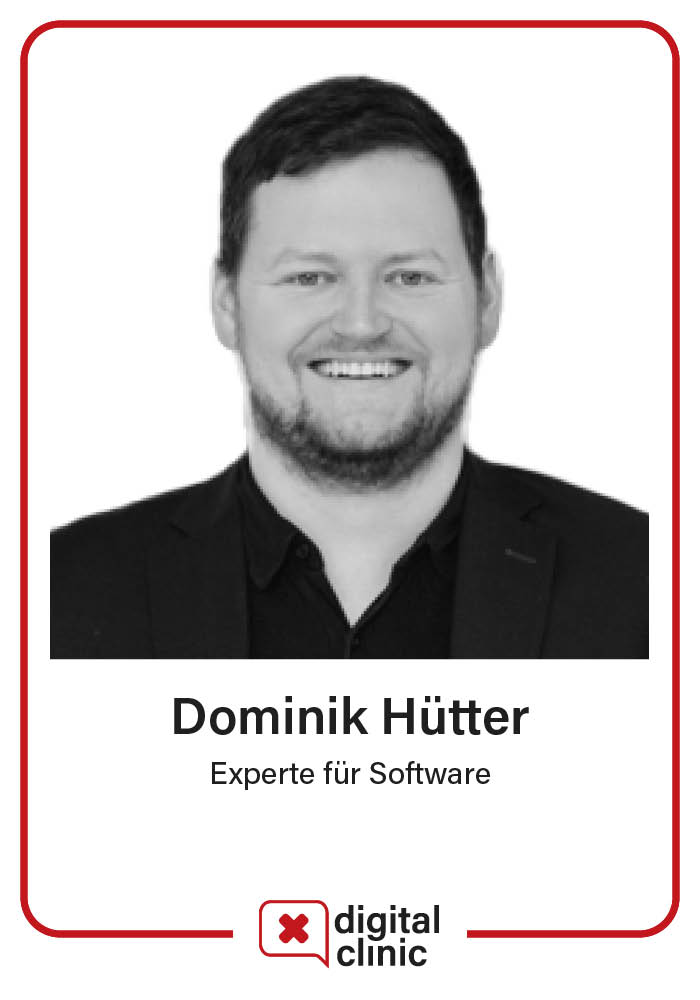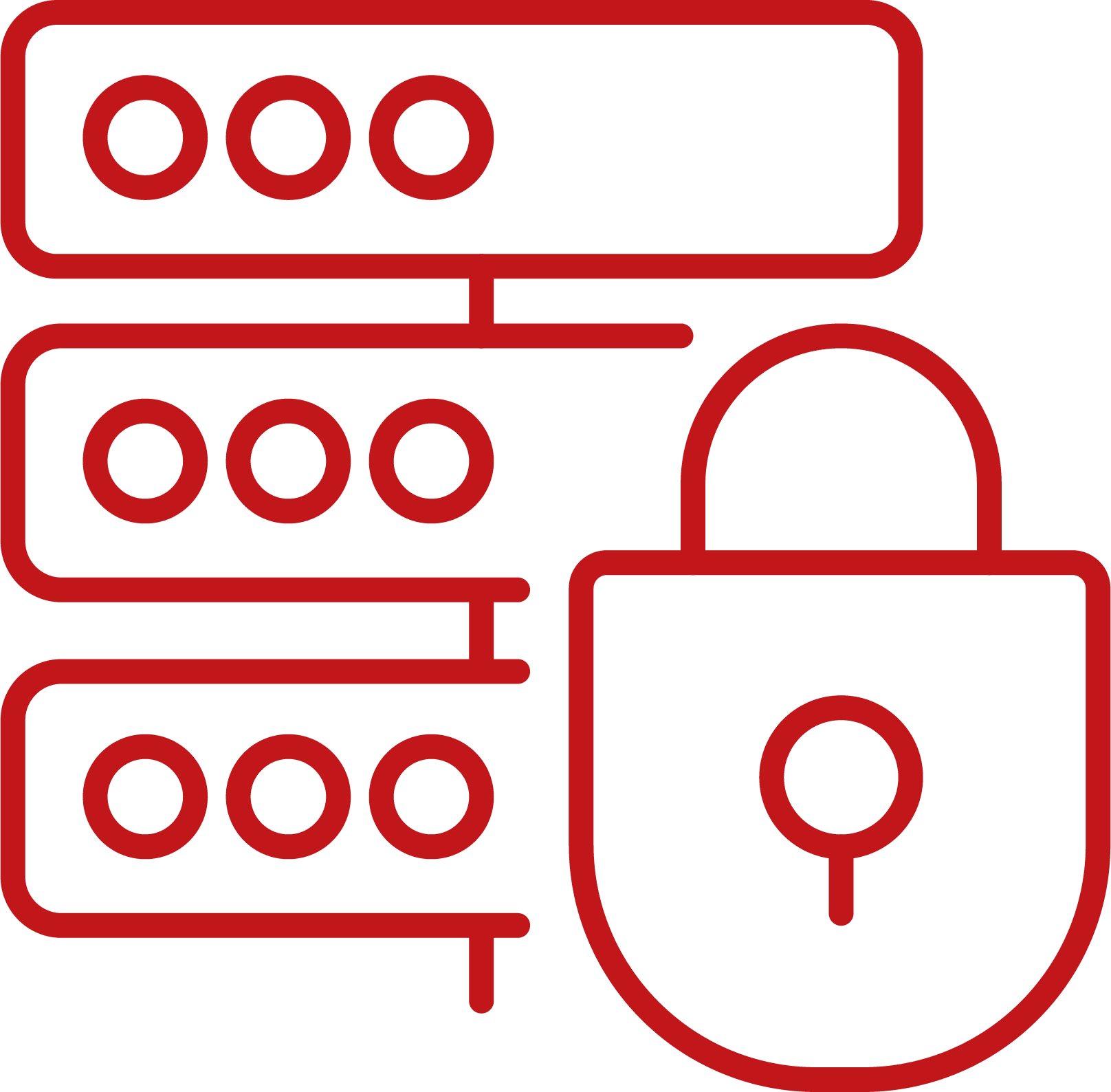 IT Security
New waves of particularly malicious viruses, Trojan Horse infections and drug-resistant hackers are mounting. Do you feel increasingly exposed to IT threats that could potentially cost you an arm and a leg? Our professionals let you breathe again: They check your IT system from head to toe, identifying weak points and developing individual security concepts.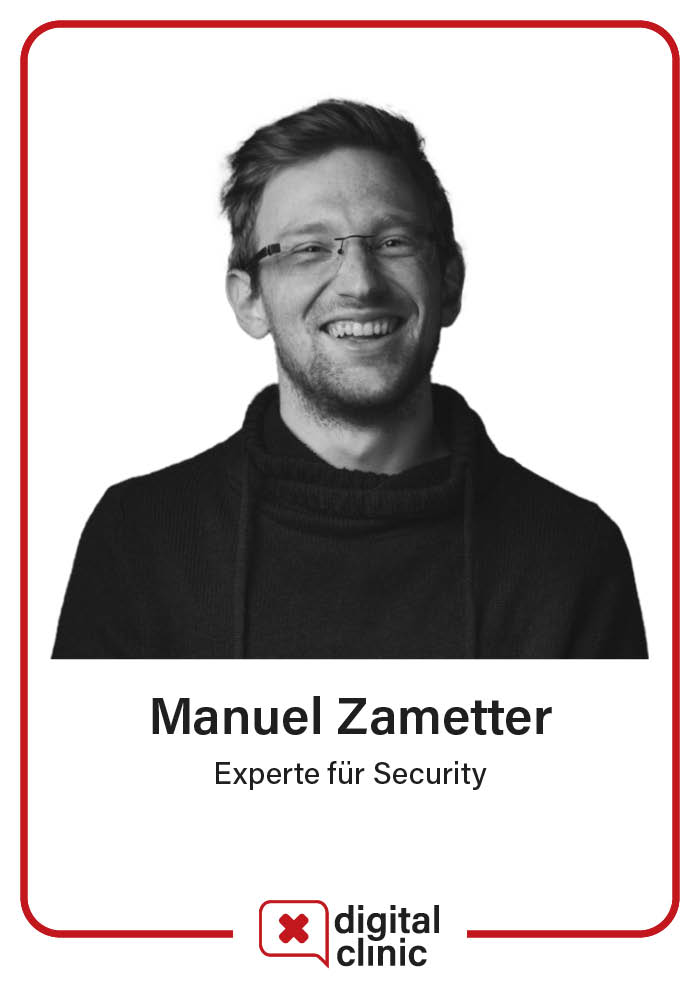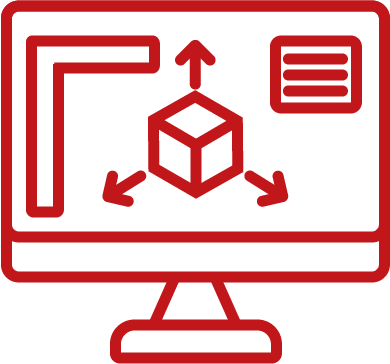 3D Animation & Motion Design
Animations and 3D objects have long since made the leap from computer games to visual design. Our animation and motion design experts ensure the flexibility and virtual fitness of any graphic creations.